Pura Dalem Balingkang: The Love Story of the King of Bali and the Princess from China End with a Curse
Pura Dalam Balingkang: Has a History and Origin that Connects the Existence of King Jayapangus and a Princess from China, This Story is an Interesting Story about Hindu and Buddhist Culture," make the title shorter and more interesting.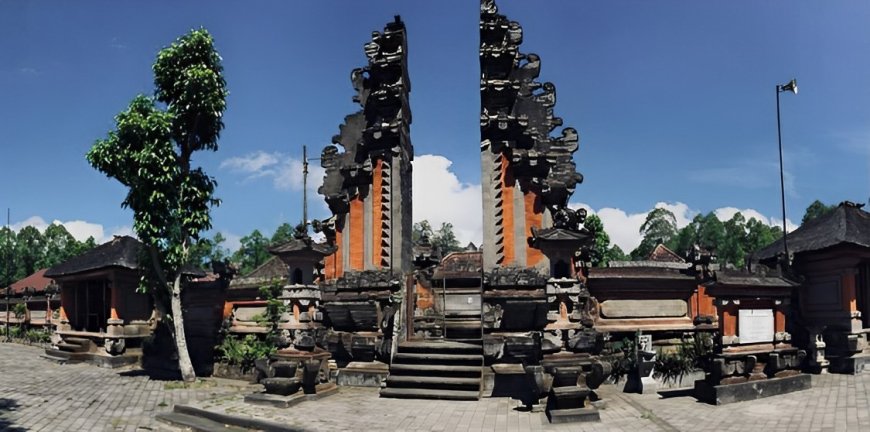 Pura Dalem Balingkang (Sumber Photo : Koleksi Redaksi)
An Interesting Story about the Relationship between King Jayapangus and Princess China in the Context of Hindu and Buddhist Culture. It is said that in ancient times a king named Sri Jayapangus ruled on Panarajon Hill. He had an empress named Kang Cing Wie, who was the daughter of a Chinese merchant. At that time, Chinese traders came to Bali and had friendly relations with the Balinese kingdom as ordered by Sri Jayapangus. It was from this relationship that King Sri Jayapangus and Kang Cing Wie met and finally they got married.
However, from this marriage they were not blessed with offspring, so the king Sri Jayapangus decided to travel and meditate in the Mount Batur area. The presence of the king apparently attracted the heart of the goddess, who controlled the area, namely, the goddess Danu was none other than the guardian goddess of Lake Batur. In this hermitage, Sri Raja Jayapangus was finally seduced by the beauty of the goddess Danu.
In the end, the king of the Balingkang kingdom married the goddess Danu and was finally blessed with a child. Until finally Kang Cing Wiy found out about the marriage. So that Kang Cing Wie attacked Dewi Danu, as a result, Dewi Danu was angry because Jayapangus realized how much he loved Kang Cing Wie. Until finally the goddess Danu cursed them to become statues. As a result of this curse, the people lost their king and caused the deepest wounds. The people's sadness made the goddess Danu realize that she had made a mistake.
Therefore, to commemorate the king and his queen, the people of Balingkang manifested it with a Barong which is called Barong Landung and is now exalted or placed in the Dalem Balingkang Temple. It is believed that once this was where the Balingkang royal palace was located.
Hostory of Pura Dalem Balingkang, Pura Dalem Balingkang, dalem which comes from the name palace which means kuta dalem, while Balingkang which comes from the words Bali and Ingkang. Which is connected with the marriage of King Jayapangus with a Chinese princess named Kang Cing Wie, combined into Bali-ing-kang which is now called Balingkang.
The Dalem Balingkang Temple building was previously a palace, and the palace building certainly has a fort that fences it, has an important function to protect its existence from enemy attacks, including the natural wall of the hills that surround it, namely Mount Batur looks beautiful and enchanting.
Dalem Balingkang Temple stands majestically and beautifully, not only having a unique history or origins regarding the marriage of two different cultures in the past, but also the surrounding natural scenery looks so enchantingly beautiful, so that your spiritual journey to Dalem Balingkang Temple becomes a tour refreshing spiritual.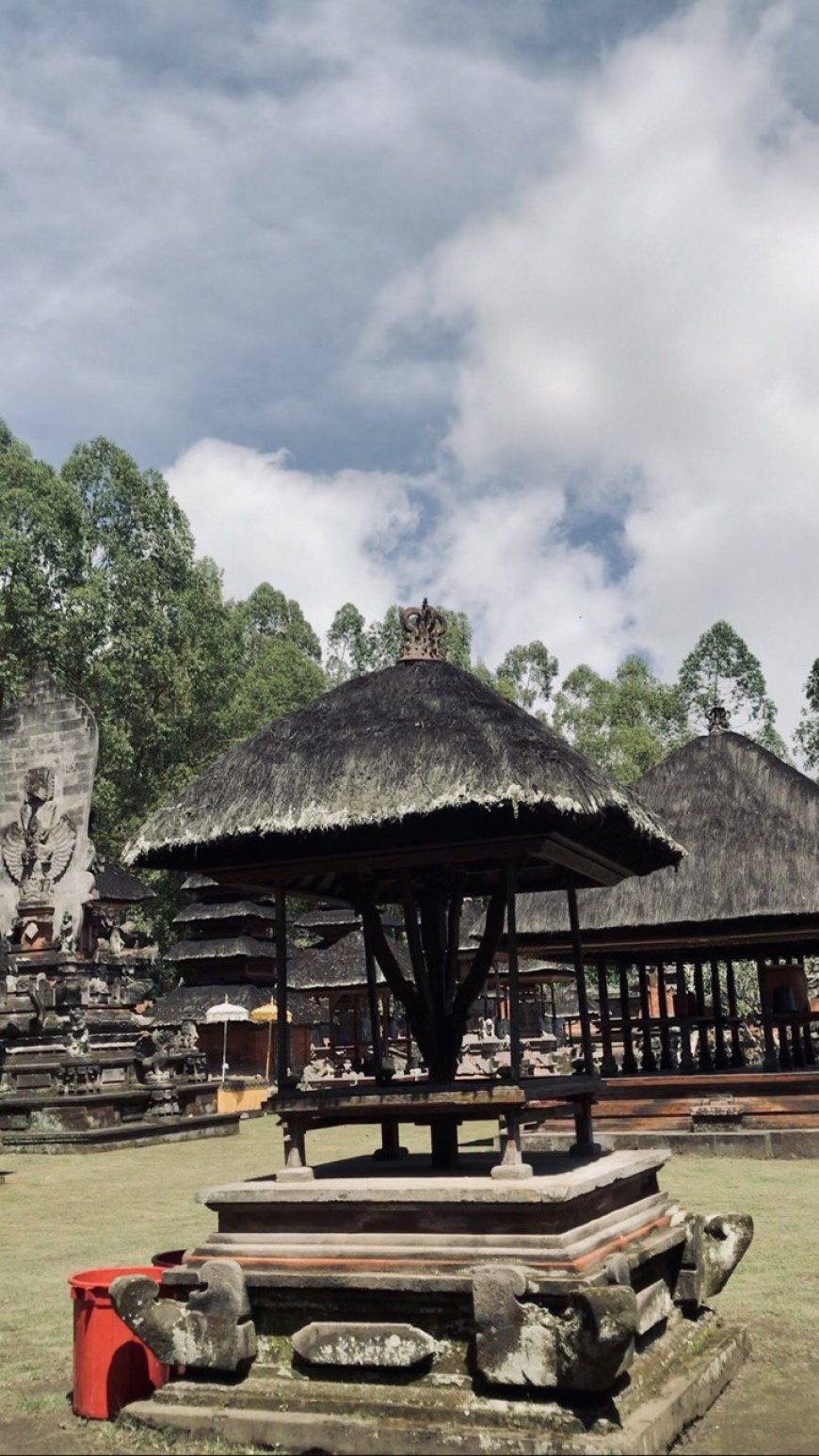 Pura Dalem Balingkang (Source Photo : Editorial College)
The influence of Chinese culture in Bali, especially Pinggan Village. At Pura Dalem Balingkang there is a shrine called Subandar. The word Subandar is taken from Kang Cing Wie's father, I Subandar. This pelinggi is identical to the red color which has bion-bion or lights hanging on it. There is also a place to put incense after prayer and there is also a large Uang Kepeng or Pis Bolong.
In the linggih or palace of Ratu Ayu Mas Subandar there is also a place of worship with a large Chinese coin symbol (uang kepeng). who during her lifetime was the consort of a king from China named Kang Cing Wie, this linggih is related to asking for good luck.
When Chinese people pray, their ceremonial equipment is simpler than that of Hindus. They also use incense just like the Balinese. After finishing their prayers, they stick incense somewhere, while Balinese offerings are more varied. There are even Chinese people who mekemit (sleep) during the odalan at Pura Dalam Balingkang. This proves that Chinese people are very friendly with Pinggan Village and are able to interact well with the people there.
Every year more and more Chinese people come to Pura Dalem Balingkang to pray at the shrine of Ratu Ayu Subandar. The people of Pinggan Village are very good at welcoming the arrival of Chinese people, they can understand each other and work side by side when carrying out ceremonies, for example Chinese people perform prayers, the people of Pinggan Village can wait for Chinese people to finish praying and vice versa. So it can be said that they can coexist very well, even though their cultures and religions are different. It wasn't just people of Chinese descent who prayed at the Ratu Ayu Subandar shrine but the entire Pinggan Village community.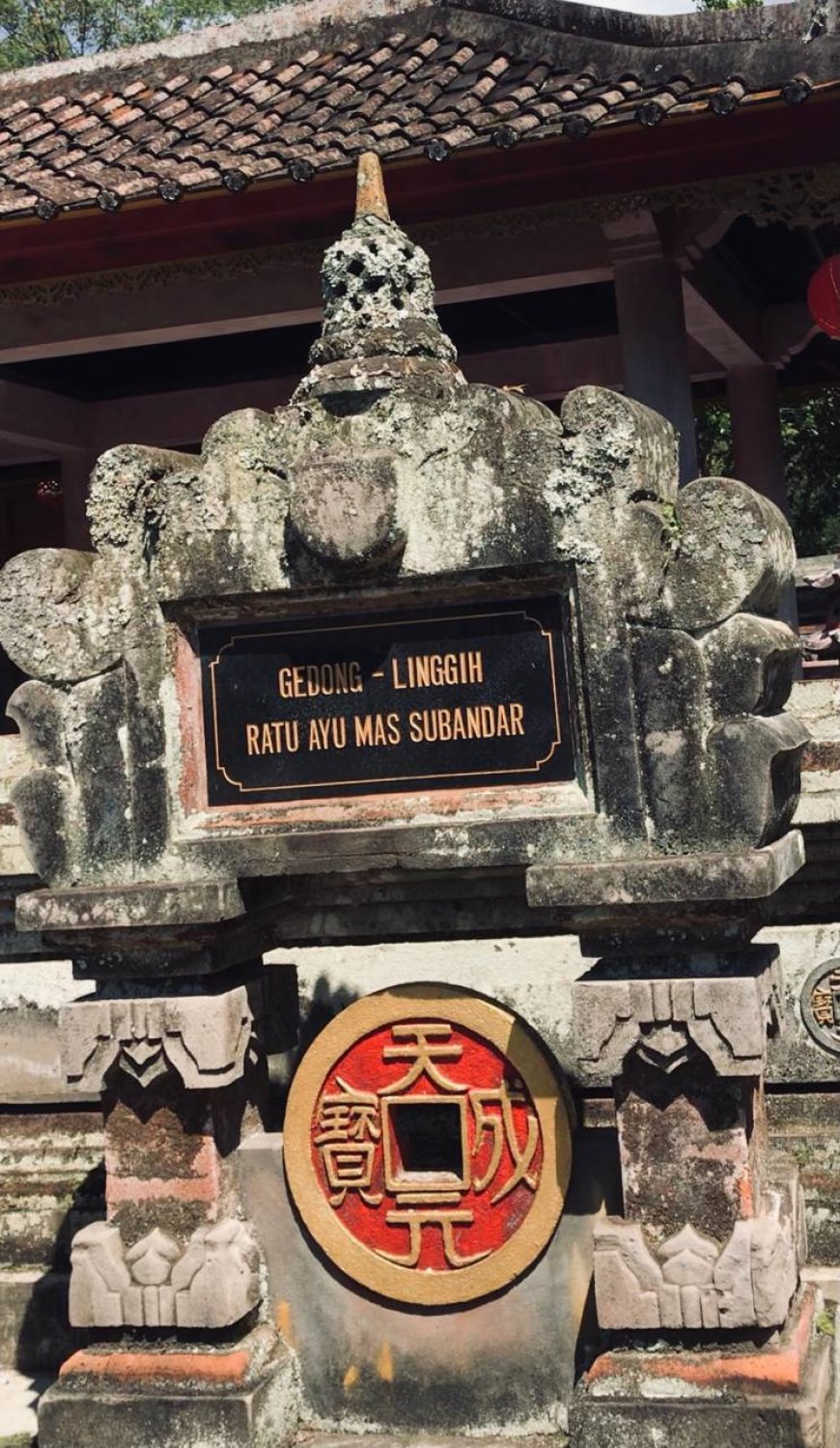 Stana Ratu Ayu Mas Subandar (Source Photo : Editorial College)