Bali Spa Elixirs: Unveiling the Secrets of Beauty and Blessings
Unveiling the Beauty and Blessings of Bali through Traditional Spa Elixirs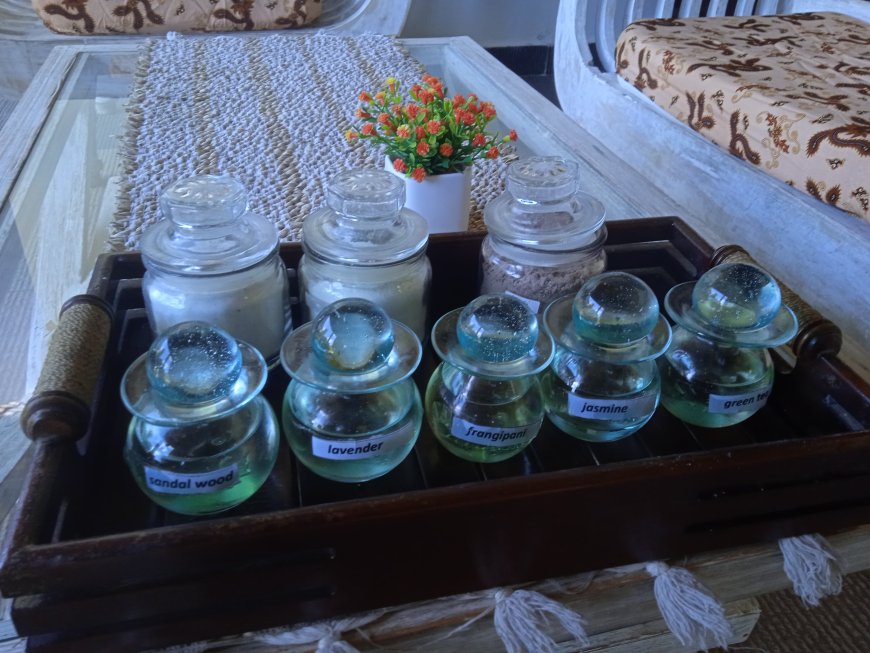 Bali Spa Elixirs (Photo Source: Editorial Collection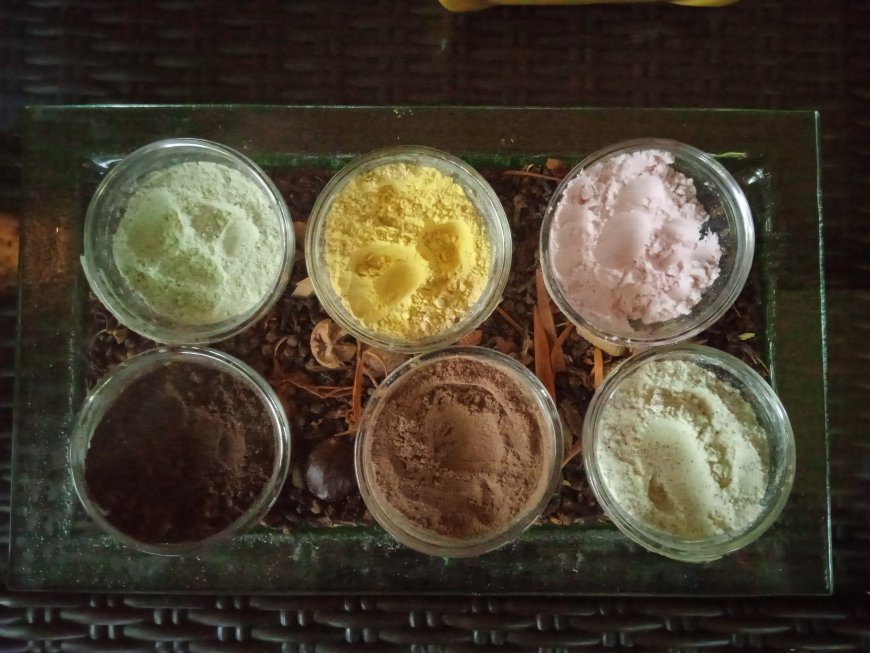 Bali, an island surrounded by breathtaking oceans in Indonesia, has long been a captivating tourist destination with its unparalleled natural beauty. However, the island's allure extends beyond its white sandy beaches and spectacular sunsets. Bali also offers the world a wealth of culture and extraordinary traditions. One of the most striking aspects of this local wisdom is the use of traditional elixirs in Bali's spa treatments, a practice that blends culture, nature, and beauty.
Bali spa elixirs are a unique blend of natural and traditional ingredients used in body treatments and relaxation. These elixirs consist of plants, flowers, spices, and other materials sourced from Bali's natural environment. Combined with knowledge passed down from generation to generation, these elixirs create an unforgettable spa experience.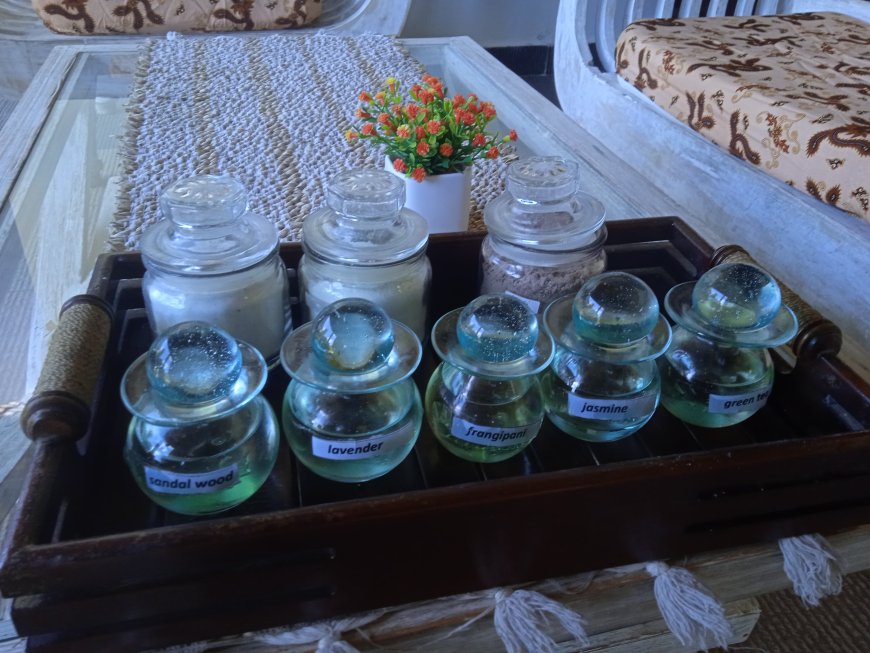 Bali Spa Elixirs (Photo Source: Editorial Collection)
Behind these remarkable spa treatments, there is a dedicated group of spa therapists. They are experts in the art of traditional Balinese body care and possess profound knowledge of these elixirs. Each therapist plays a crucial role in helping guests achieve true well-being and beauty.
Bali spa elixirs are used year-round in various spas and resorts in Bali. These spas offer a variety of treatments, from traditional massages to facial treatments using natural elixirs. Whether you are in the bustling city center or remote villages, you will find places that use Bali spa elixirs to pamper their guests.
You may wonder why Bali spa elixirs are so popular. The answer lies not only in the effectiveness of these body treatments but also in their deeper meaning. These elixirs are believed to possess extraordinary healing and relaxation powers. However, more importantly, they reflect the rich culture and nature of Bali. They represent the close bond between humans, nature, and tradition, an integral part of local wisdom passed down from generation to generation.
The process of using Bali spa elixirs begins with the collection of natural ingredients, such as fragrant pandan leaves, beautiful frangipani flowers, or aromatic Balinese spices. These ingredients are then carefully processed by spa therapists to create oils, scrubs, masks, and other mixtures used in spa treatments. Therapists combine traditional techniques with these elixirs, creating a sense of deep relaxation and healing.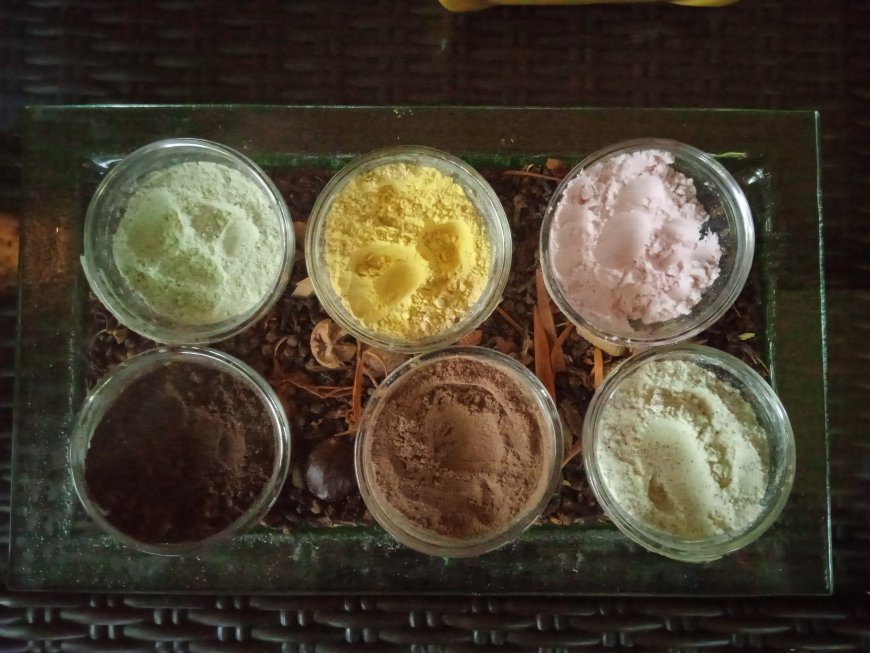 Bali Spa Scrub (Photo Source: Editorial Collection)
In addition to enhancing beauty and relaxation, Balinese spa herbs offer significant health benefits. Some herbs have natural anti-inflammatory and antioxidant properties, which can help alleviate muscle pain and reduce stress. They can also improve blood circulation, eliminate toxins from the body, and boost the immune system.
Spa practices using Balinese herbs not only provide extraordinary experiences for tourists but also contribute to the preservation of local wisdom. By empowering the local community in the production and use of these herbs, we are actively supporting the cultural sustainability of Bali.
Bali spa elixirs are a tangible example of the rich local wisdom in Bali. The use of natural and traditional ingredients reflects the strong connection between Balinese culture and its environment. When you undergo spa treatments with these elixirs, you not only experience the beauty and blessings of your body but also gain a profound insight into Bali's unique culture. Bali spa elixirs are not just body treatments but also a spiritual journey that enriches the soul. In the gentle touch of the therapists, you can feel the power of local wisdom that has brought Bali to life for centuries. So, when you are in Bali, do not forget to experience the wonders and beauty of these distinctive and profound Bali spa elixirs.