Get to know the Panoramic Beauty of Mount Lesung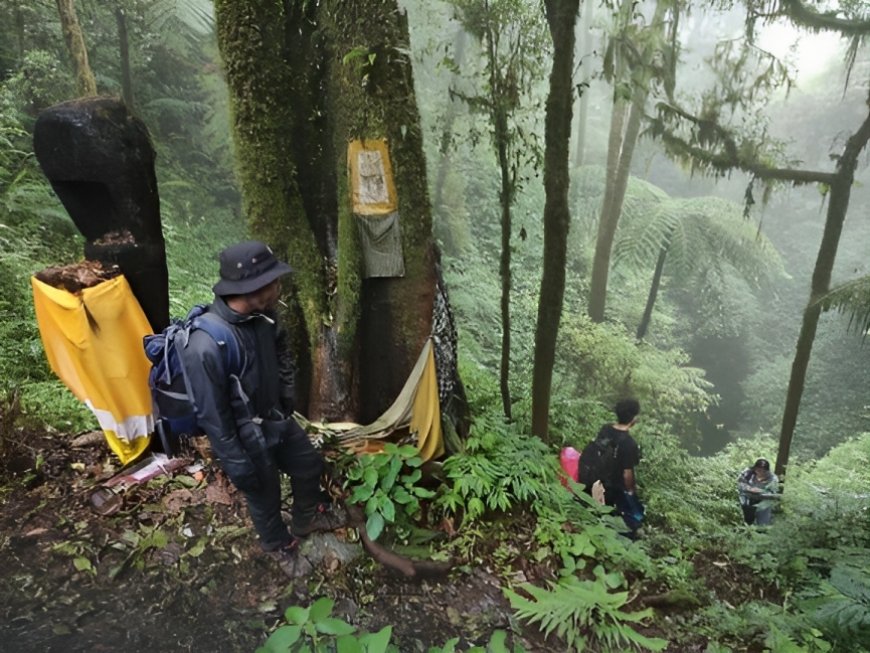 view of Gunung Lesung hiking trail (photo source: editorial collection)
Bali, a paradise for travelers, besides being famous for its beautiful beaches and unique culture, Bali also has land tourism that is no less interesting like this one mountain which has a beauty that is not inferior to other mountains, this time I will discuss one of the mountains that is popular for mountain climbers and nature lovers, namely Mount Lesung.
Location and Beauty of Mount Lesung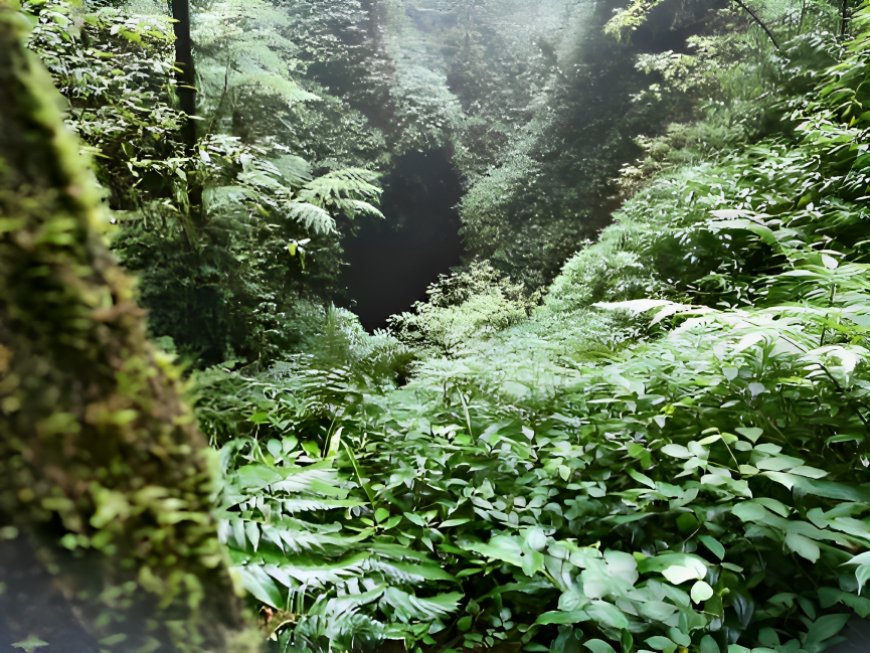 lush forest view of Gunung Lesung (photo source: editorial collection)
Mount Lesung itself is located in Munduk Village, Banjar District, Buleleng Regency. Mount Lesung is an inactive mountain, with an altitude of 1,865 meters above sea level, the location of Mount Lesung is not far from Lake Tamblingan which is one of the most beautiful lakes in Bali. To get comfortable when using or visiting Mount Lesung it is necessary to note, the best season to climb Mount Lesung is during the dry season, which runs from April to October. During this period, the weather tends to be drier and more stable, allowing hikers to enjoy the scenery more comfortably.
This mountain has a dense and shady forest area and what makes it unique is the green crater in the middle, this crater is shaped like an open eye.  Besides being unique with its crater shape, Gunung Lesung is also known as a sacred mountain for the Balinese people because in the Gunung Lesung area there are also Naga Loka Temple, Bukit Temple and Endek Temple which are sacred temples for Hindus and a cave which is often called Goa Naga Loka which is located not far from the peak area. Along the way to the summit we will be surrounded by shady green trees as well as beautiful waterfalls, clear rivers and natural panoramas that spoil the eyes, the summit of Mount Lesung also presents stunning views, including the sea and surrounding islands.
Hiking Trails and Attractions of Mount Lesung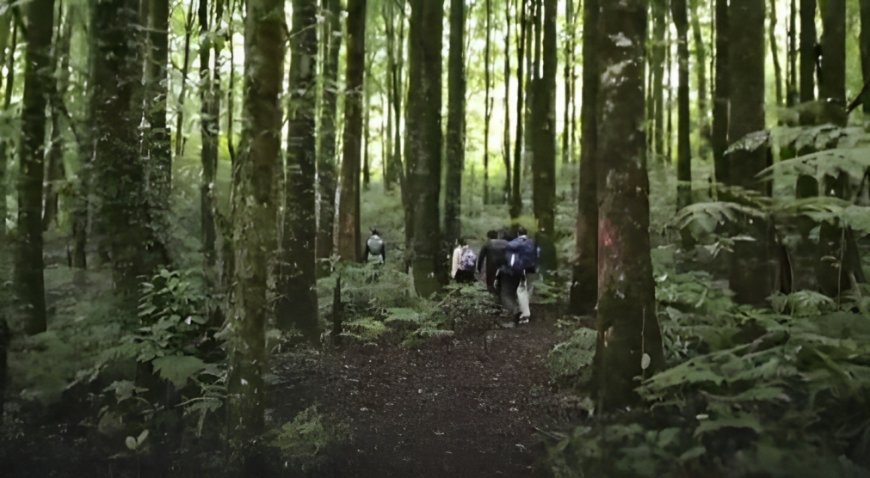 forest scenery on the hiking trail (photo source: editorial collection)
There are several hiking trails that you can choose to reach the top of Mount Lesung, the general route passes through Tamblingan Village from the village just follow the flow of the Mue River and later upstream meet the path to the top and follow the hiking trail on this path presents beautiful rice fields and fresh air, while the other path passes through Kayuputih Village which offers a more challenging climbing experience with steeper terrain. So climbers can choose a route that suits their skill level and comfort in climbing. To take this climbing route usually takes an average of 5 to 6 hours depending on the climbing route chosen, because the trip is quite long due to road conditions which are shrubs and tree roots that rise above the ground, so when climbing or visiting this mountain to be sure to bring enough logistics and equipment used to open the path covered by bushes,
When we walk down the Mount Lesung hiking trail, the scenery that is witnessed will amaze the eye. During the trip, we will see the existence of large trees overgrown with moss. The sight of tall trees overgrown with moss gives this forest a mystical feel. In addition to the shady trees, visitors can also observe various species of unique flora and fauna during the hike. Among the shady trees are rare orchids and Balinese orchids, as well as various types of birds, such as the eagles that circle the sky and are often seen around the mountains.
Arriving at the top of Gunung Lesung, the beautiful view of Lake Tamblingan will give us something to indulge in. In addition, the existence of a small temple at the top of Gunung Lesung also needs to be considered, prioritize politeness when visiting this area.  Not only on the mountain, we must always prioritize polite behavior and good ethics wherever the earth is stepped on.
Preserving Gunung Lesung
The unique flora and fauna of Mount Lesung Bali is a valuable asset that needs to be preserved properly. To maintain its sustainability, visitors and climbers must adhere to the principles of nature conservation. This includes not damaging or disturbing plants and animals around the mountain and not littering. Through these actions, we can ensure that the natural beauty and biodiversity of Gunung Lesung is preserved for future generations to enjoy. Therefore, preserving flora and fauna is our shared responsibility in maintaining Gunung Lesung as one of Bali's precious treasures.