Bukit Asah: the Beauty of the Ocean and the Majesty of the Cliffs Unite here
The island of Bali is known as one of the best tourist destinations in the world, famous for its enchanting natural beauty. One place that tourists should not miss is Bukit Asah, a destination that offers spectacular and stunning natural views. Bukit Asah is a perfect representation of the natural wonders you can find in Bali.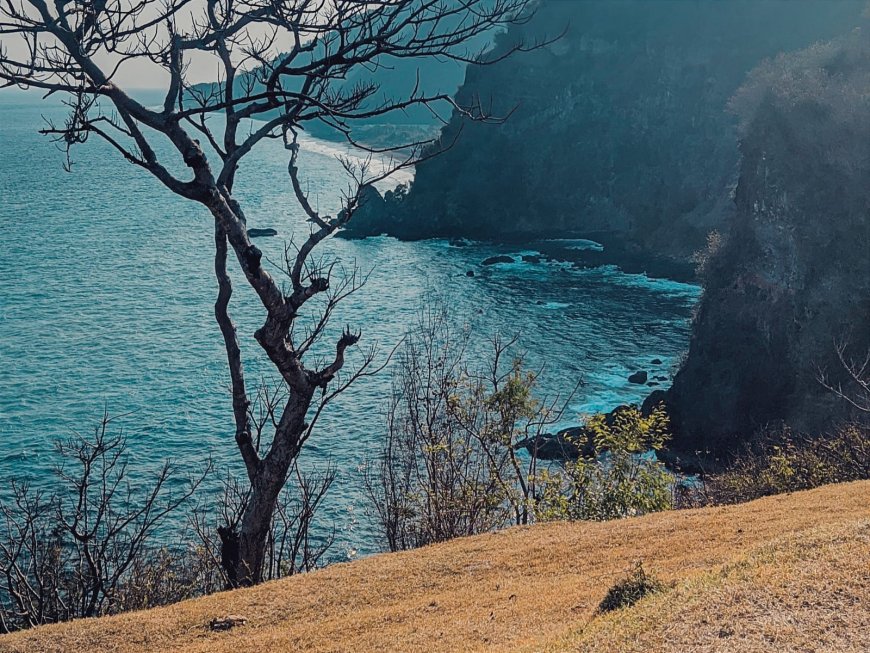 Bukit Asah(Image Source: Private Collection)
Bali, known as the "Island of the Gods," never runs out of ways to enchant its visitors. One of the many places that presents extraordinary natural beauty on this island is Bukit Asah which is located in Karangasem, Bali. Located at the eastern tip of Bali, Asah hill is a hidden gem that offers stunning natural charm and an unforgettable experience for visitors.
Access to Bukit Asah is relatively easy, especially if you depart from main tourist areas such as Ubud, Kuta or Denpasar. The trip from Denpasar to Bukit Asah usually takes around 2 hours. The journey to Bukit Asah will take you through beautiful roads and stunning natural views.
The entrance fee to the Bukit Asah area is also very affordable, making it a budget-friendly destination for visitors. Area managers generally ask for a fee of Rp. 10,000 per person. This means that everyone can easily enjoy the natural beauty and charm of Bukit Asah without having to spend a lot of money. In addition, managers also often provide facilities such as bathrooms and food stalls at affordable prices, ensuring visitors' comfort during their visit.
Arriving at Bukit Asah, you will immediately be enchanted by its natural beauty. This hill is surrounded by calm ocean and green hills that stretch as far as the eye can see. One of the best things about Bukit Asah is its incredible sunset views. Every afternoon, tourists gather on this hill to watch the sun sink into the Bali sea, creating an unforgettable view.
Apart from that, Bukit Asah also has views of steep and natural cliffs which offer a challenging hiking experience. As you climb to the top of the hill, you will be rewarded with a wider view of the entire surrounding area. The view of the blue Indian Ocean and white sand beaches is a sight that will amaze you.
Apart from enjoying the charm of the unforgettable views, Bukit Asah offers a variety of activities that can enrich your experience. For photography lovers, this hill is a paradise that pampers their eyes and cameras. Beautiful moments, especially when the sun slowly sets in the Indian Ocean, can be perfectly immortalized here.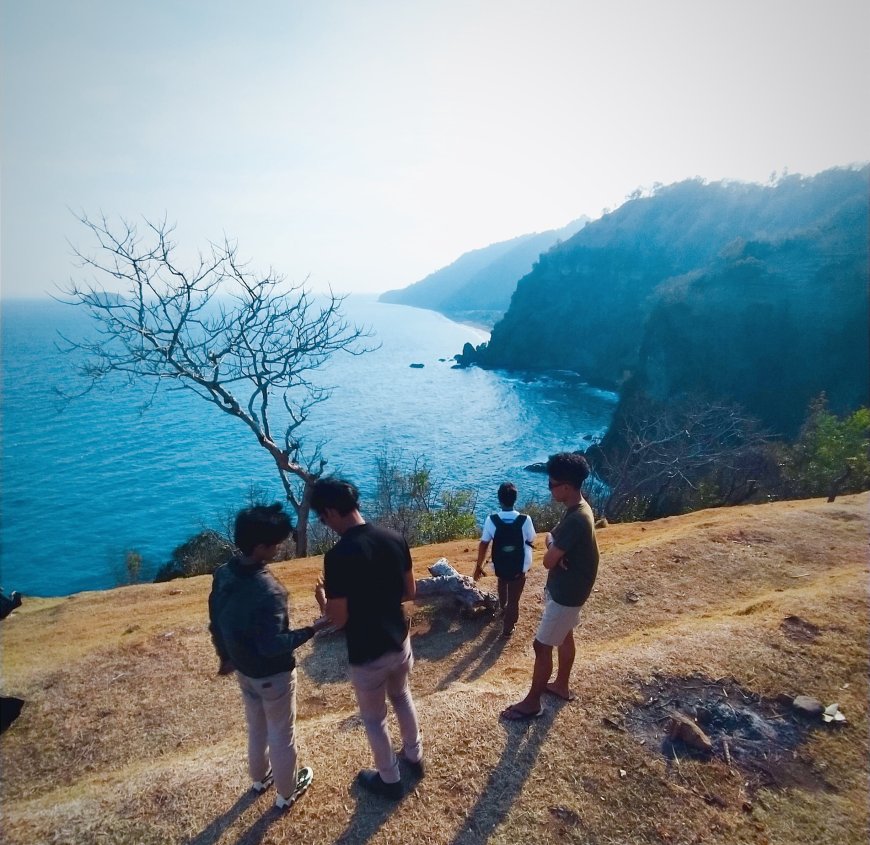 Bukit Asah(Image Source: Private Collection)
For adventurers, Bukit Asah provides an unforgettable hiking experience. You can explore the steep cliffs and beautiful forests around this hill, while enjoying the fresh air and views that stretch as far as the eye can see.
The management of the Bukit Asah tourist area has also provided a comfortable and safe camping area for visitors who want to experience the wonders of nature nearby. This camping area is equipped with basic facilities such as camping sites, toilets and clean areas that are well maintained.
With a calm atmosphere and stunning natural views around it, the Bukit Asah camping area provides an unforgettable experience for nature lovers and adventurers. You can experience the pleasure of setting up a tent and spending the night under the stars of the beautiful Balinese sky, while listening to the sound of the calm waves in the distance. With the facilities provided by the management, you can go on a camping adventure with guaranteed comfort and safety at Bukit Asah.
Bukit Asah is also an ideal place for a picnic with family or friends. You can bring snacks and enjoy them here while soaking up the extraordinary natural beauty. The calm sound of the waves will be the perfect backdrop for your lunch.
In addition, the natural beauty of Bukit Asah creates an atmosphere that is very suitable for meditation and yoga. You can feel calm and peaceful here, get away from the noise of the city and connect yourself with nature. Bukit Asah is a place where you can feel the harmony between yourself and the natural surroundings, making your experience on the island of Bali more profound.
For a better experience when visiting Bukit Asah, there are several tips you need to pay attention to. Be sure to bring a camera so you can capture the stunning natural views during your visit. Additionally, wear comfortable clothing and appropriate shoes if you plan to hike, as some areas require trekking through rocky terrain. Don't forget to bring drinking water and snacks when hiking, as the journey may take some time.
The best time to visit is at sunset, when you can witness spectacular sunset views. However, if you prefer the daytime atmosphere, Bukit Asah is also beautiful to visit at that time. By following these tips, you can have a comfortable visit and maximize your experience at Bukit Asah.