Sukawati Art Market, Balinese art paradise
Sukawati Art Market is one of the most famous art markets in Bali, which sells various kinds of Balinese art items including masks, paintings, traditional Balinese clothing, Balinese clothing and various other items suitable as souvenirs.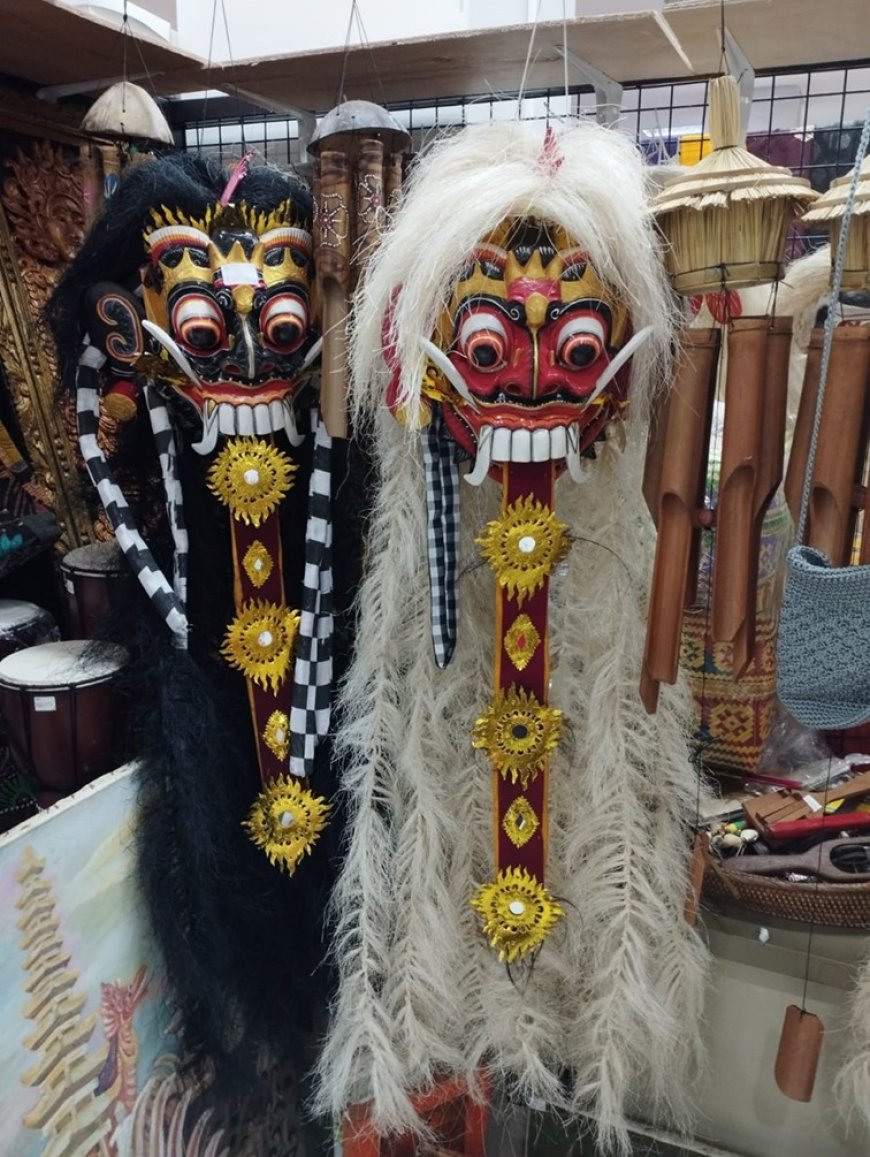 Sukawati Art Market, Balinese art paradise
One of a thousand places blessed with natural beauty like a piece of heaven on earth, Bali is one of them. It is always busy with visitors from various parts of the world. Yes, who else doesn't know the natural beauty it has. However, Bali not only offers natural beauty, but also has a place that is rich in very diverse art and culture. One of them is the Sukawati Art Market.
The Sukawati Art Market, which was founded in 1985, is one of the most famous traditional art markets in Bali, located in Gianyar Regency. The Sukawati Art Market was also inaugurated by the President of the Republic of Indonesia, Mr Joko Widodo, on Wednesday, February 1 2023, after the three block buildings had been repaired.
This art market sells various Balinese art items which are handicrafts made by Balinese people. One of them is a mask used in one of the traditional Balinese dances.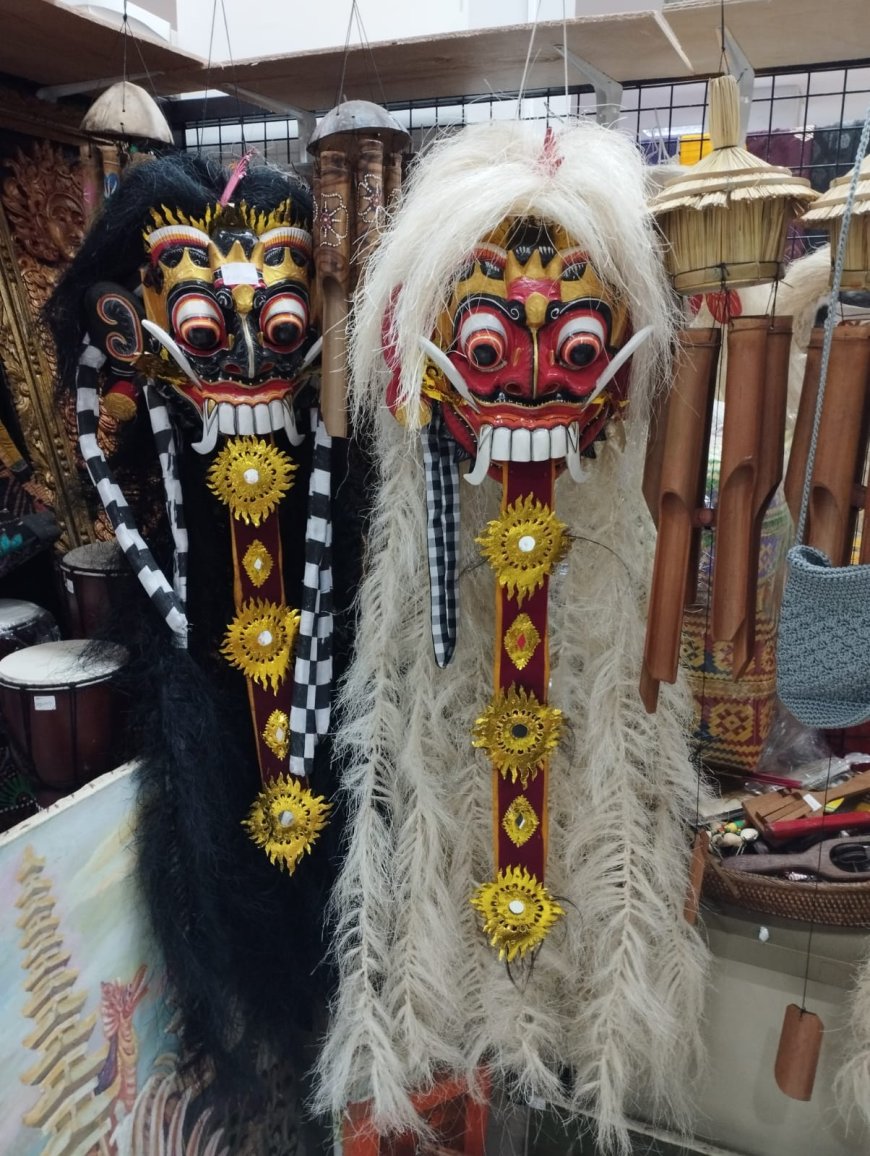 Mask (Photo Source: Private collection)
Apart from traditional Balinese dance equipment, the Sukawati Art Market is also a great place to shop for souvenirs which are very suitable as souvenirs. The souvenirs offered are of course very diverse, starting from clothing in the form of barong t-shirts which are one of the favorite souvenirs by tourists from within and outside the country. There are also necklaces/bracelets, sling bags and beach hats which are very suitable for use on holidays to the beaches in Bali.
The Sukawati Art Market also offers a variety of paintings with various themes, ranging from the natural beauty of Bali, Balinese cultural traditions and customs, and also the villages in the Bali area. Not only paintings, in this art market we can also find souvenirs of Balinese sculptures or carvings. Apart from decoration, we can also find the angklung musical instrument, where we can be taught briefly about how to use the angklung.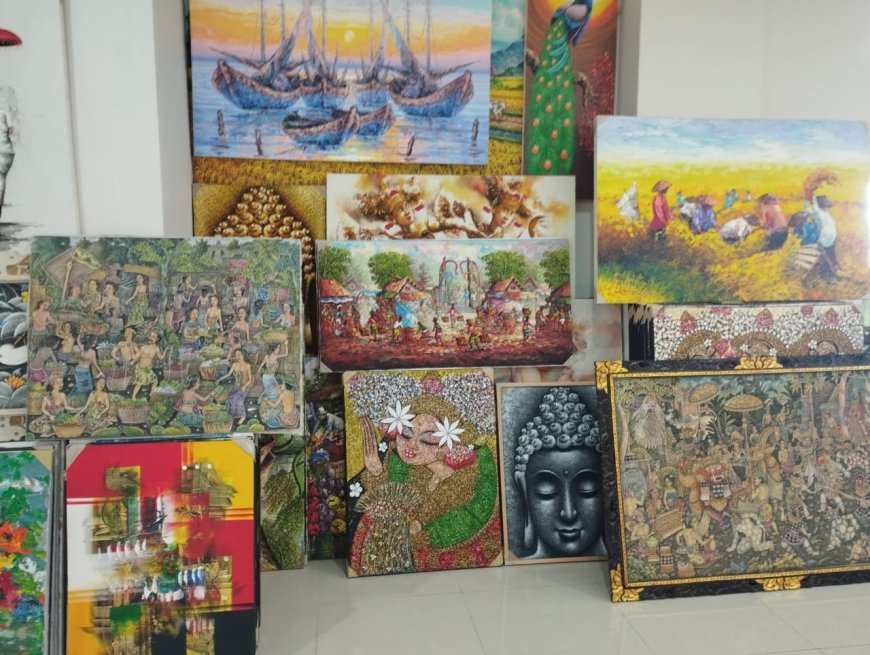 Painting (Photo Source: Private collection)
However, there are so many items in this art market, of course we don't forget the Balinese clothes which are usually worn during religious ceremonies, traditional ceremonies, attending weddings, and also when praying. These are kebaya, skirts and shawls worn by women, while clothes for men are safari clothes, kamen (traditional Balinese cloth such as sarongs) and also head coverings or Udeng.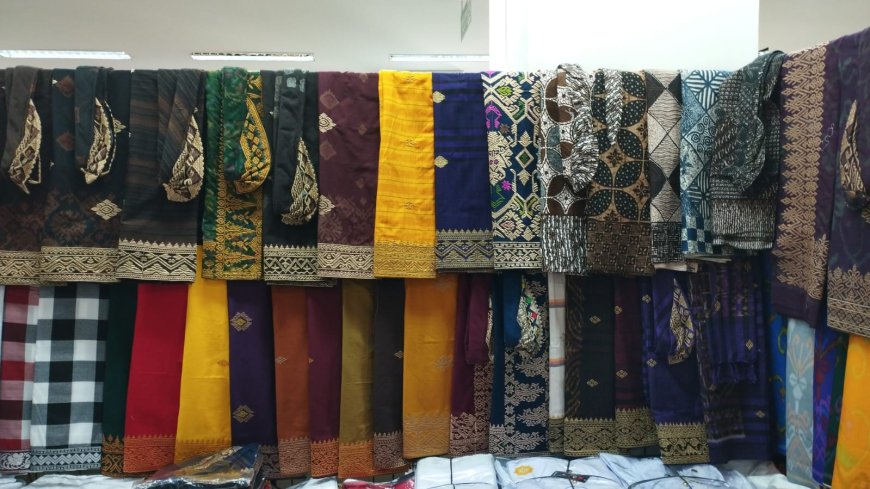 Kamen & Udeng (Photo Source: Private collection)
The Sukawati Art Market is a heritage that must be maintained and preserved, because the existence of the Sukawati art market can help the economy of the Balinese people, especially those in the Sukawati area, to improve. And it is also hoped that with this market, typical Balinese art works will have a place so that they will not become extinct because of increasingly advanced times.