Nungnung Waterfall: Enchanting Beauty in Bali
Nungnung Waterfall in Bali has been a captivating natural destination attracting tourists since 1996. Located in Pelaga Village, Badung Regency, it offers the beauty of nature with a 50-meter waterfall surrounded by tropical forests. Additionally, this waterfall has become a romantic wedding venue. In its vicinity, there is also the intriguing Bali John Swing attraction with flexible ticket pricing. This place is perfect for capturing beautiful moments and provides comfortable accommodation facilities.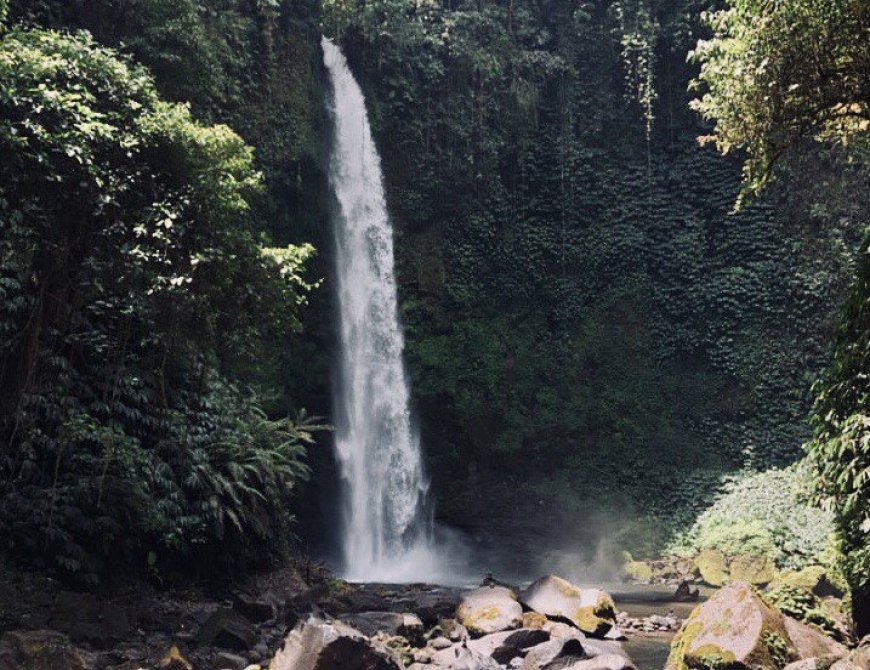 Nungnung Waterfall (Source: Author's Collection)
The Enchanting Beauty of Nungnung Waterfall in Bali. The history of Nungnung Waterfall dates back to 1996 when it was officially opened and promoted by the Badung Government. This means it has been a public tourist attraction for 24 years. Hidden amidst the beauty of Pelaga Village in the Petang District of Badung Regency, Nungnung Waterfall is a natural paradise waiting to be explored. Located 900 meters above sea level, this waterfall is truly extraordinary in its natural beauty.
Nungnung Waterfall is not just an ordinary natural destination. It is a symbol of Bali's pristine and lush natural beauty, concealed behind lush tropical forests. Witnessing the majestic 50-meter cascade thundering down to the base, surrounded by large rocks and tall trees, is a sight to behold. Moreover, Nungnung Natural Tourist Site is the perfect place for adventure enthusiasts who enjoy breathtaking natural scenery. The journey to Nungnung Waterfall is quite challenging and exhausting as it involves descending and climbing numerous steps, approximately 500 steps in total.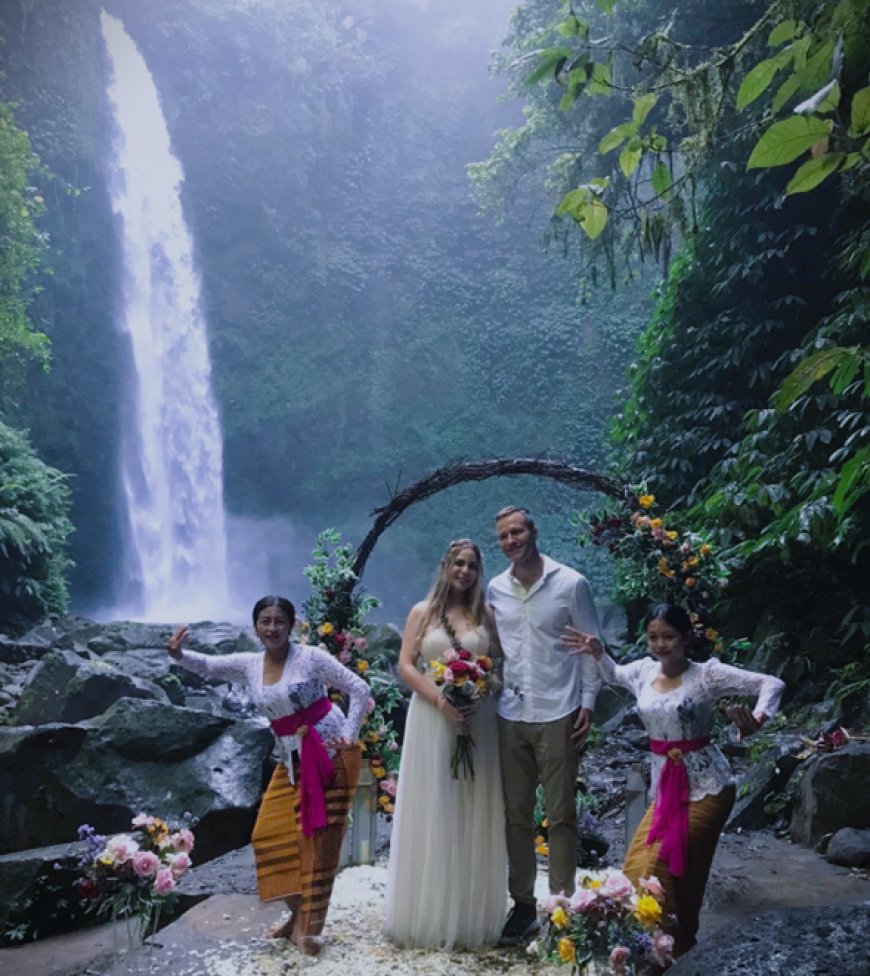 Nungnung Waterfall (Source: Author's Collection)
Eternal Romance: Your Dream Wedding Venue at Nungnung Waterfall in Bali. Nungnung Waterfall, with its captivating natural beauty, has long been a dream destination for many foreign couples who wish to immortalize their love through marriage. Located in Bali, this tourist destination is not only a draw for tourists but also a preferred location for romantic couples who want to celebrate their wedding amidst the enchanting beauty of Bali's nature.
Nungnung Waterfall is not just a tourist destination; it is also the perfect venue for weddings. The soothing sound of cascading water and the aesthetic and elegant ambiance will complement your wedding moments with an unforgettable romantic atmosphere. A wedding here is not just a celebration of the union of two souls but also a beautiful fusion of the stunning natural beauty of Bali and an eternal bond of love.
Exchanging vows in front of Nungnung Waterfall is a guarantee of creating memories that will be etched in your heart forever. With this breathtaking backdrop, you not only celebrate your love but also pay tribute to the unforgettable beauty of Bali's island. Your special moments will become even more extraordinary with the natural splendor that surrounds you, creating an exceptional wedding experience.
Bali John Swing: More Than Just a Swing. Before heading to the exciting Bali John Swing attraction, savor a special moment by enjoying a cup of warm Kopi Luwak in a tranquil setting. In this incredibly natural and peaceful atmosphere, you can relish each sip of Kopi Luwak with its unique flavor while feeling the refreshing breeze amidst the stunning scenery.
The island of Bali has always been a magnet for travelers seeking unforgettable adventures. One experience you must try is the captivating Bali John Swing. When you take a ride on the swing, visitors will feel challenged; the swing is situated at a height of about 15 meters above the cliff's surface. You can enjoy beautiful views of cliffs and lush trees while swinging.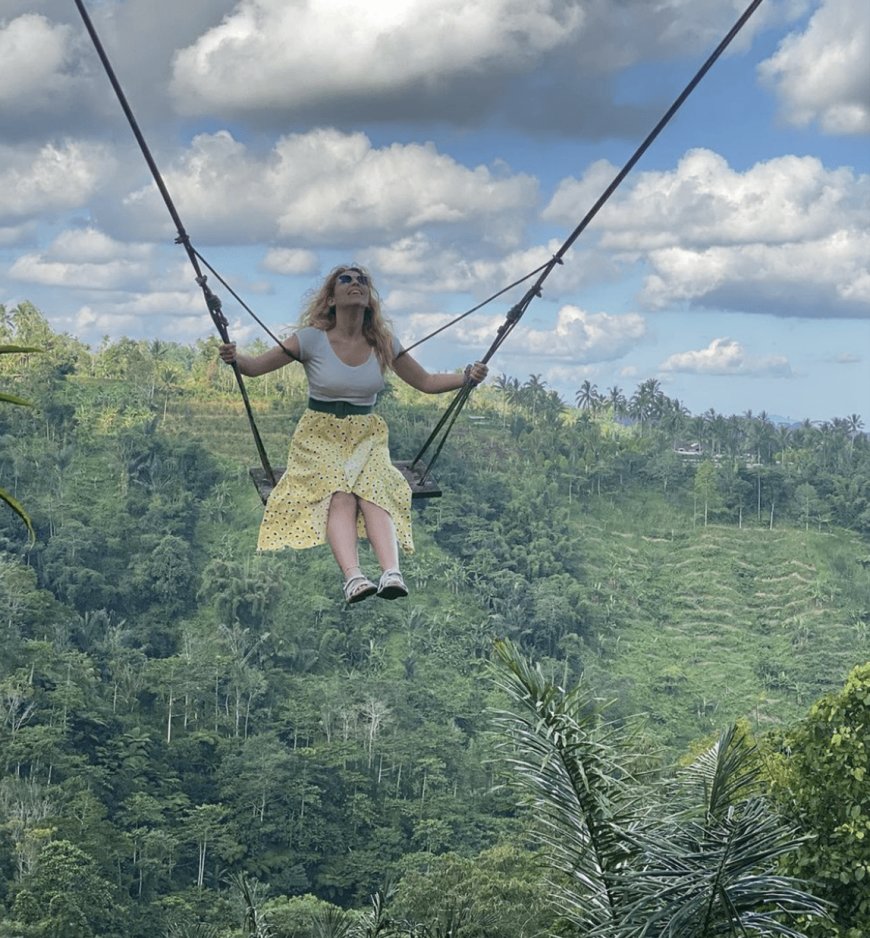 Bali Jhon Swing (Photo Source: Author's Collection)
What makes the Bali John Swing so unique is its unconventional approach to ticket pricing. Unlike many tourist attractions that set fixed prices for their rides, Bali John Swing doesn't have a set price for visitors looking to experience this unforgettable swing sensation. Here, the staff embraces the true spirit of Balinese hospitality by collecting voluntary contributions from tourists or local residents who wish to try the ride.
Furthermore, around the Bali John Swing area, there are plenty of places to capture moments that undoubtedly feature beautiful views and landscapes. Not only that, to enjoy the beauty of Bali John Swing at night and the allure of the waterfall, there are comfortable accommodation facilities suitable for foreign tourists. Pondok Jaka, the lodging provided around this location, will make you feel like you're in the midst of a stunning natural environment.