Getting To Know Balinese Art Through The Puri Lukisan Museum
Getting to know a tourism object in the city of Ubud that presents works of art from Balinese and foreign artists, the Puri Lukisan Museum has several buildings used to exhibit the art. This museum is also the oldest museum in Bali, so let's see the discussion below!!!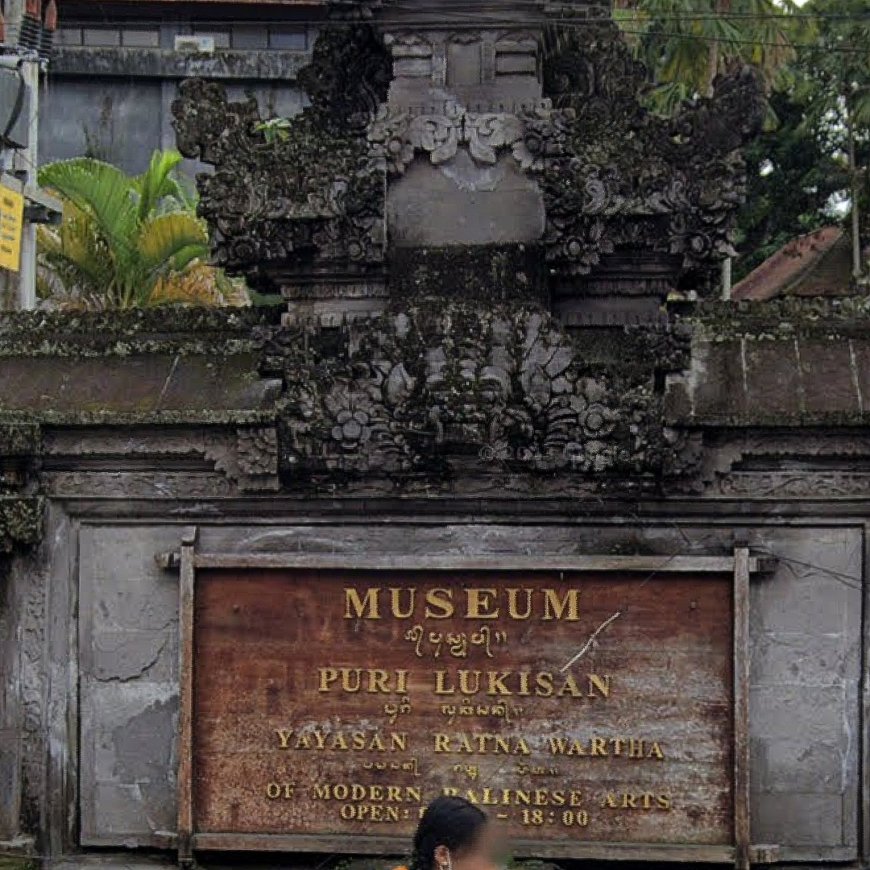 The Oldest Museum in Bali
Getting to Know Balinese Art Through Puri Lukisan Museum
Organizing a travel schedule or tour on the island of the Gods Bali, then Ubud becomes one of the must-visit tourist attractions. Ubud tourist destination provides many tourist options besides the beach in Bali. The Ubud tourism area has natural beauty that deserves to be highlighted, besides that the work of artists is accommodated in a museum and various art galleries. Puri Lukisan Museum is one example of a museum that accommodates the work of Balinese and foreign artists. Puri Lukisan Museum is located on Jalan Raya Ubud, Ubud District, Gianyar Regency Bali. The museum is also close to a number of recreational areas and other tourist attractions, making it easy to explore the city for a full day.
In addition to Puri Lukisan, Ubud tourism offers a variety of things such as traditional dance performances including kecak dance, terraced rice fields, rafting recreation, monkey forest and art markets that can be a suitable shopping destination for souvenirs. In addition to Puri Lukisan a number of other art museums are located nearby in this area such as the Neka, Arma and Antonio Blanco museums, which can easily fill your vacation activities. Puri Lukisan Museum is located near the monkey forest, Campuhan hill, Saraswati temple, Saren Agung Ubud market and temple. So that it can provide a choice of places to travel that are easily accessible between one recreation area and another. The distance to this tourism area from Denpasar city center is about 50 minutes' drive, and Puri Lukisan Museum is the oldest museum in Bali.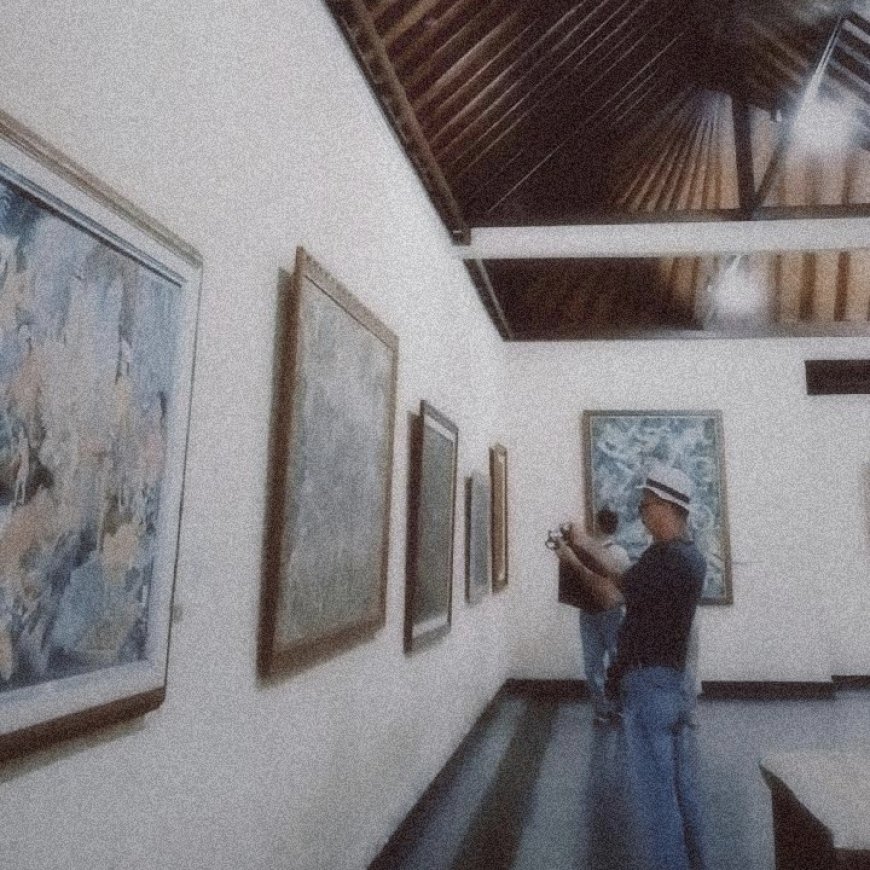 Portrait of the Museum Room (Photo Source: Editorial Collection)
History of Puri Lukisan Museum
Puri Lukisan Museum is a museum that houses various art collections, both paintings and wood carvings made traditionally or modernly, this museum has kept the art collection since 1930 until now. Starting from the anxiety of the loss of local culture, several figures had the initiative to create an association of artists named "Pitamaha" and these figures included Tjokorda Gde Agung Sukawati (King of Ubud), Walter Spesies (German painter, 1895-1942), and Rudolf Bonnet (Dutch painter, 1895-1978).
The mission of the association is to preserve and develop Balinese art, both traditional and modern. The foundation consists of 125 artists who meet weekly to discuss their paintings and woodcarvings. However, the running of the organization was disrupted after the Second World War, with the formation of a new organization called "Ubud Painters Group" by artist I Gusti Nyoman Lempad under the guidance of Tjokorda Gde Agung Sukawati and Rudolf Bonnet. This organization did not last long, which eventually raised awareness of the need to establish a museum.
In 1953, a new organization was formed called "Yayasan Ratna Wartha". This foundation was formed to implement the idea of establishing a museum, in the same year the design of the Puri Lukisan Museum was also carried out. The design of the museum was designed by Rudolf Bonnet with funding from various sources. The groundbreaking marking the construction was done by Prime Minister Ali Sastroamidjojo on January 31, 1954. The museum was then inaugurated by the Minister of Education and Culture, Mohammad Yamin, on January 31, 1956. At that time, Tjokorda Gde Agung Sukawati served as director and Rudolf Bonnet served as curator. The museum's collections were donated by several artists, but some collections were purchased with funds from donations.
Puri Lukisan Museum also has a building that is divided into several parts, namely:
Building I (East Building), the first building upon entry, contains a collection of early works from Ubud and surrounding villages. This building contains a collection of wayang paintings from the 10th to the 15th century and a 20th century work by I Wayan Tutur entitled "The Death Of Karna" (1935).
Building II, located on the left side, contains colorful works from the "Young Artist" style of painting and some modern style works. One of the works in Building II is "Barong Dance" (1970) created by I Gusti Made Kwandji.
Building III (North Building), located on the right side, contains classical and traditional works. One of the works in this building is "Temple Festival" (1938) created by I Gusti Ketut Kobot.
Building IV (South Building), is used for special exhibitions.
The museum collection consists of several categories, namely Wayang Kamasan paintings, wood carvings, paintings by Pitamaha members, paintings by I Gusti Nyoman Lempad, and Modern Balinese paintings. The collections are exhibited in four galleries, the first is the Pitamaha Gallery (Balinese paintings 1930-1945) and I Gusti Nyoman Lempad, the second is the Ida Bagus Made Gallery (Balinese paintings 1945-current and Ida Bagus Made's painting collection), the third is the Wayang Gallery (Balinese paintings 1945-current and Wayang Kamasan paintings), and the fourth is a gallery that displays historical information on the founders of Puri Lukisan Museum.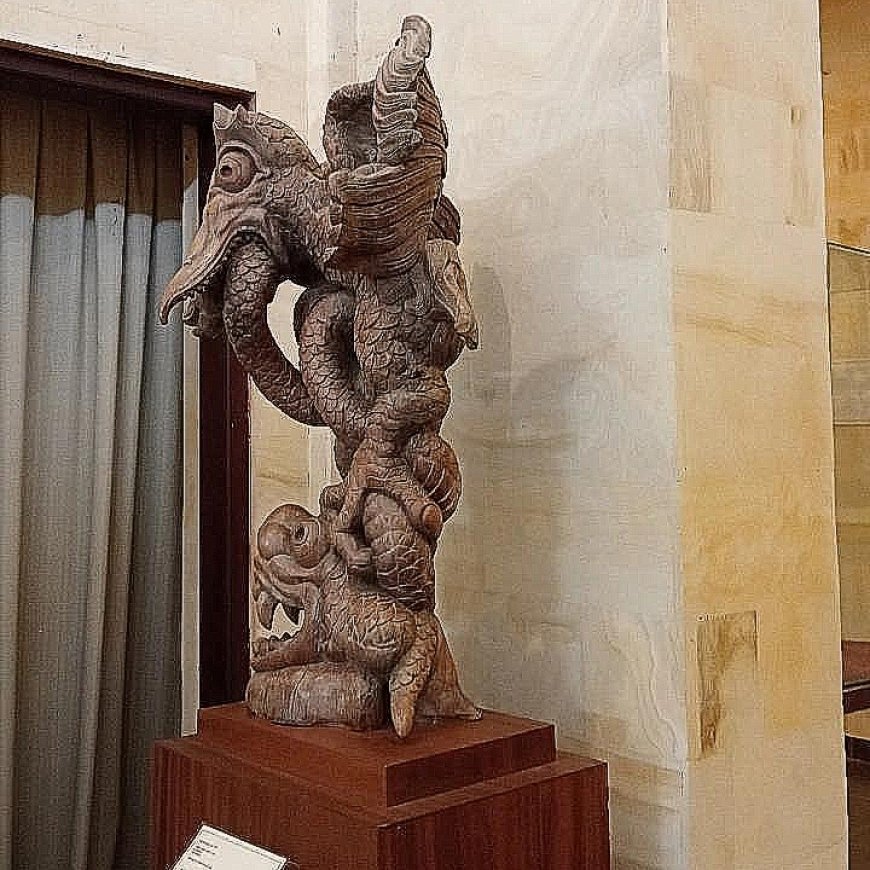 Museum Collection (Photo Source: Editorial Collection)