Exploring Celuk Village: The Gold and Silver Artisan Village in Bali
This article takes readers into the enchanting charm of Celuk Village in Bali, a place known as the center of gold and silver artisan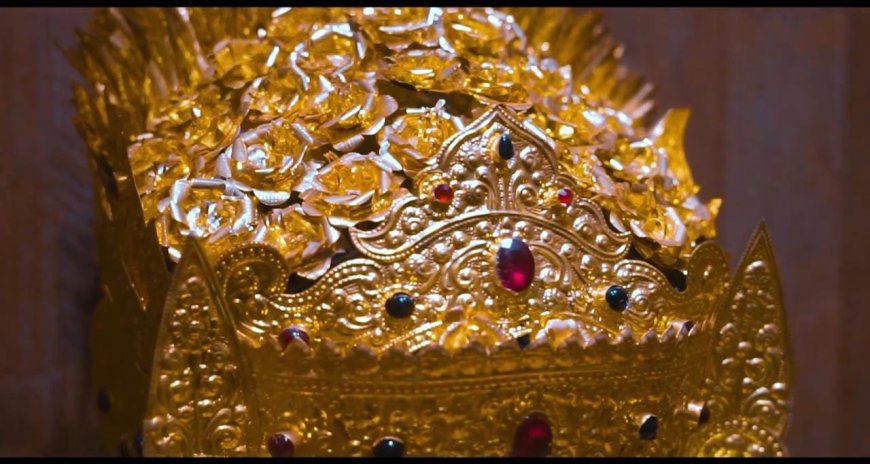 Gold Craft of Celuk Village (Photo Source: Editorial Collection)
Bali, Indonesia's paradise island, is known for its natural beauty, rich culture, and exquisite craftsmanship. One of the villages that shines as a gem of gold and silver craftsmanship in Bali is Celuk Village. This village radiates the allure of gold and silver, captivating the attention of foreign visitors. This article will take you on a journey into the dazzling world of Celuk Village as a gold and silver artisan in Bali.
Celuk Village is a popular tourist destination in Bali, located in the Sukawati District, Gianyar Regency, Bali. Visitors can explore jewelry shops while admiring the beauty of Celuk Village's gold and silver craftsmanship. The gold and silver craftsmanship of Celuk Village is believed to produce high-value products. Designed with distinct and clear motifs, the products of Celuk Village emit their own luxury and uniqueness.
Initially, among the residents of Celuk Village, there were only three silver craftsmen. They displayed their products by showcasing them in front of their homes. As the tourism industry in Bali grew rapidly and became a global icon, Celuk Village began producing gold and silver crafts as souvenirs for tourists visiting the area. Until now, almost all residents of Celuk Village rely on gold and silver craftsmanship as their primary livelihood.
Celuk Village began to be recognized as a center for gold and silver craftsmen in 1976 when Bali started to attract international tourists. After visiting Celuk Village and witnessing its gold and silver craftsmanship, many foreign tourists were amazed by the superior quality of Celuk's craftsmanship.
The craftsmanship of Celuk is not created haphazardly; the artisans skillfully develop designs for gold and silver jewelry. It is only fitting that the gold and silver craftsmanship of Celuk not only succeeds in the domestic market but also reaches the international market.
The products of Celuk Village have become increasingly recognized by international tourists due to their quality and the continuous development of motifs that exude luxury and leave visitors in awe. The craftsmanship includes rings, bracelets, necklaces, earrings, and various gold and silver souvenirs like sculptures, spoons, and forks, all produced in Celuk Village.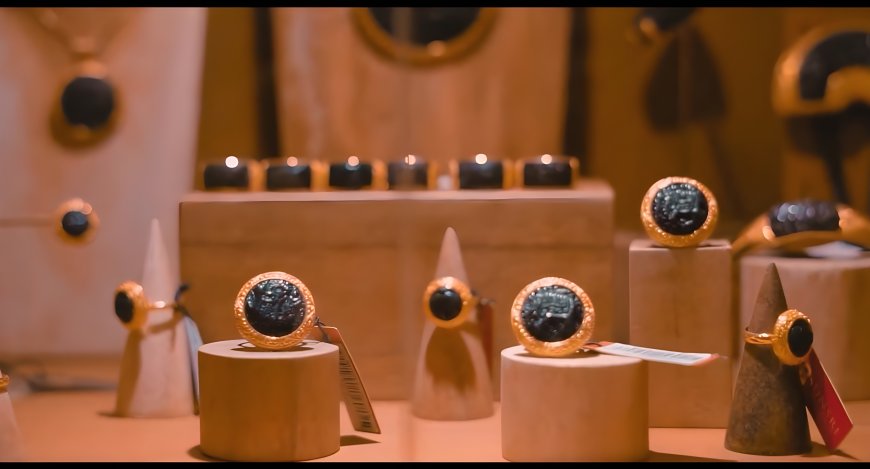 Silver Jewelry of Celuk Village (Photo Source: Editorial Collection)
Usually, the silver crafts for sale are displayed in glass showcases. This is done deliberately to showcase them so that anyone passing by, especially tourists, can see the collection of silver crafts. That's why many tourists visit Celuk Village just to browse or even shop for gold and silver crafts. Almost along the streets of Celuk Village, there are various shops displaying and selling their crafts.
Like a display for tourists, Celuk Village's crafts are usually labeled with prices in dollars and also in rupiah for domestic visitors. These prices vary greatly depending on the type of craft. For example, Celuk's silver earrings are available at a minimum price of around 35,000 rupiah. However, there are also other crafts, such as gold jewelry, that can reach prices of hundreds of million rupiah.
In some stores, the prices are fixed and non-negotiable, but in other places, you have the opportunity to negotiate the price. One advantage of shopping for gold and silver crafts in the tourist village of Celuk is that even though the items have price labels, you can still discuss the price, so sometimes you can get products for less than the listed price. The pricing in dollars actually helps foreign tourists assess the cost of items.
In addition to being a prime destination for shopping and admiring beautiful and artistic gold and silver crafts, you can also witness the crafting process of Celuk Village from start to finish. This involves heating raw silver materials imported from Kalimantan and Java. Observing the entire process, from heating to cutting, shaping with unique motifs and designs, and the finishing, smoothing, and polishing stages, provides an unforgettable experience for tourists.
So, if you're looking for a unique shopping adventure or just want to experience the lovely charm of Bali's gold and silver craftsmanship, Celuk Village is the perfect place to visit. With its charming crafts, stunning production processes, and the opportunity to bring home exclusive pieces of art, you'll leave Celuk Village with unforgettable memories. Don't hesitate to explore the charm of the gold and silver artisan village in Bali!