Taman Mumbul : A Religious Tourism with Stunning Beauty
In the midst of the hustle and bustle of city life, sometimes we need a place to calm our minds and souls. Taman Mumbul in Sangeh Village, Badung, Bali, can be one of the right choices. This religious tourist attraction offers stunning natural beauty. Its clear and spacious pool is surrounded by lush trees. The fish swimming in the pool add to the cheerful atmosphere. In addition to its natural beauty, Taman Mumbul also has high spiritual value. Taman Mumbul Temple, located in the middle of the pool, is a sacred place for the local community. Here, tourists can "melukat," a spiritual cleansing ritual. Additionally, tourists can take photos in Taman Mumbul to capture their holiday moments.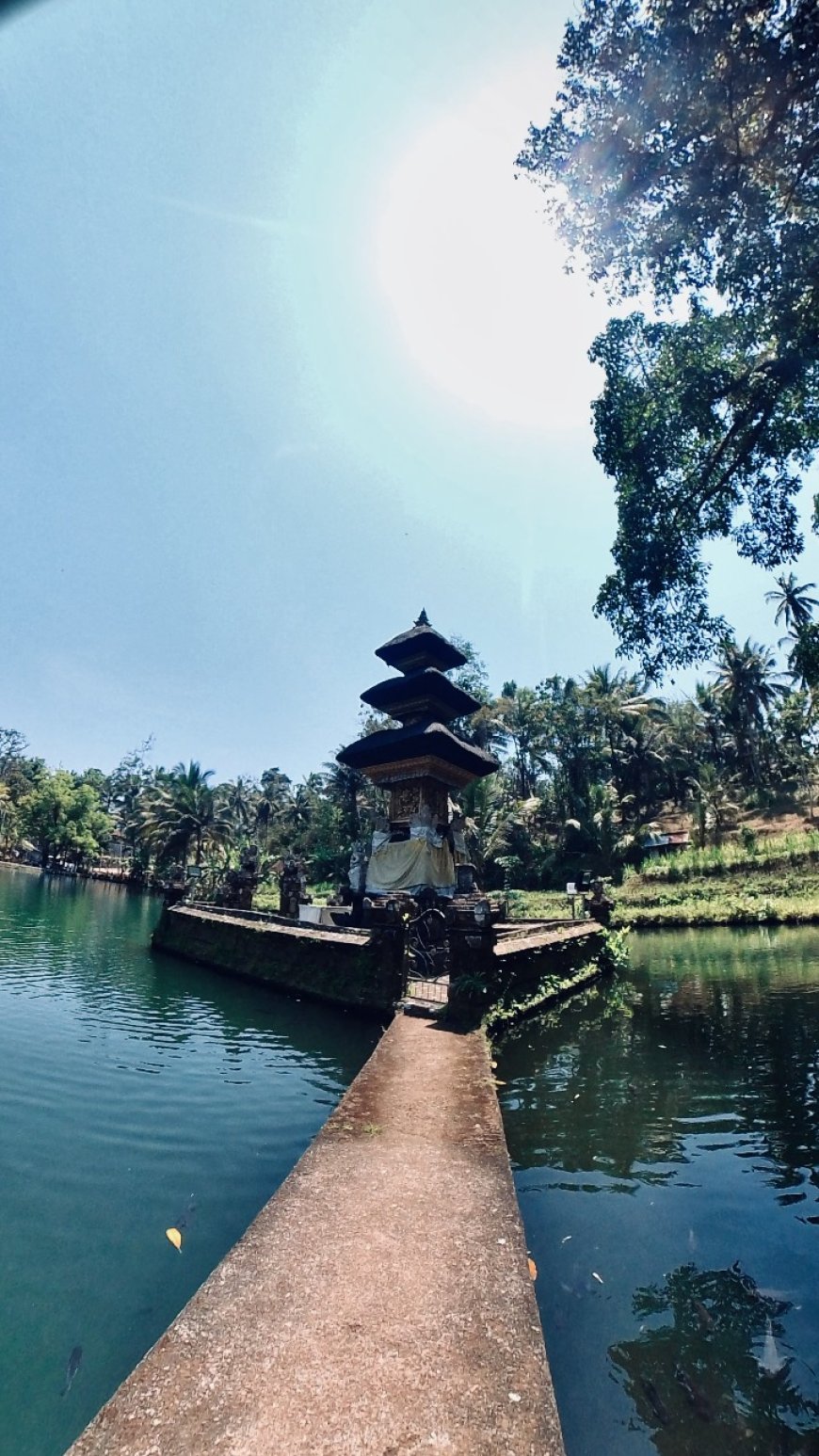 Taman Mumbul Temple (Source: Private Collection)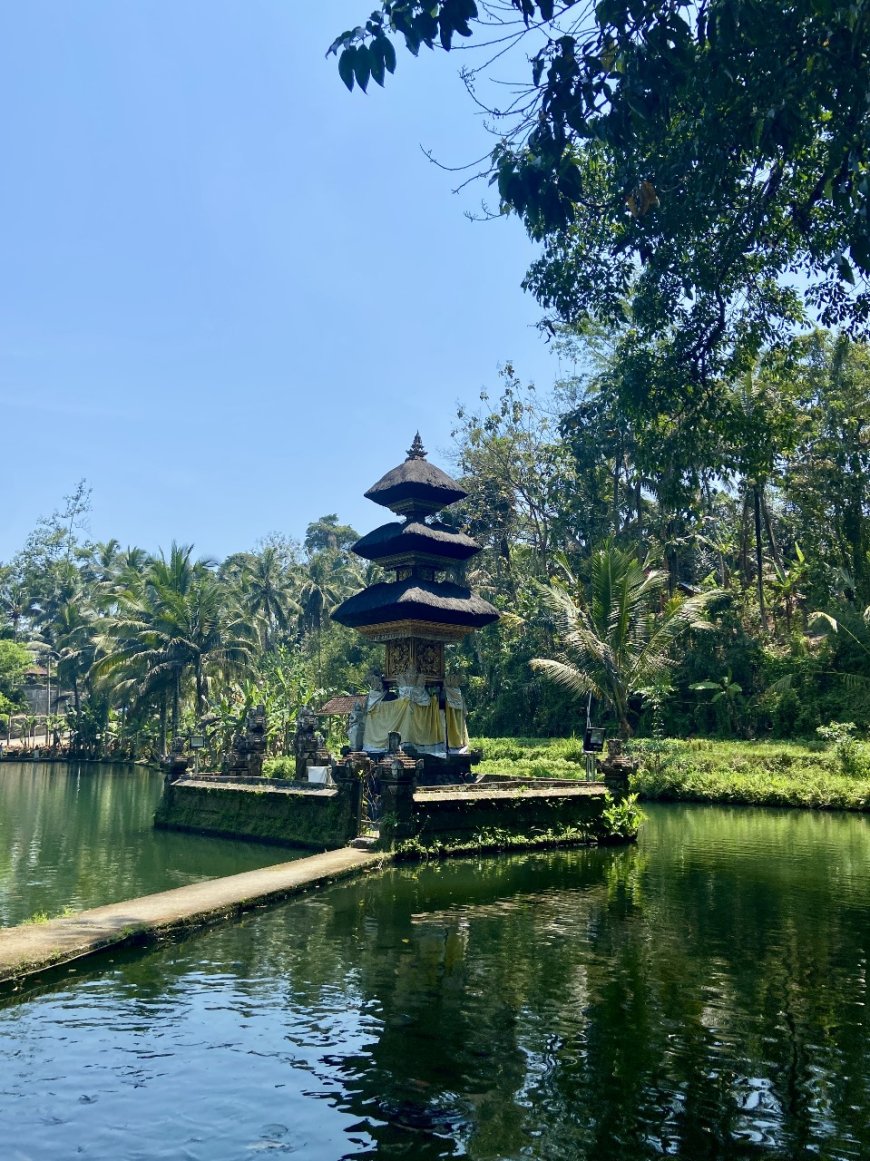 Bali is not only famous for its beaches or natural beauty, but also for its culture and religious tourism. One of the religious tourism that is pleasing to the eyes and calming to the soul is Taman Mumbul. Taman Mumbul has its own charm, so it is a must-visit for tourists when visiting Bali.
Taman Mumbul is located in a tourist area of Banjar Brahmana, Sangeh Abiansemal District, Badung Regency. To be exact, the park is located approximately 1 km from Sangeh Nature Tourist Attraction. If from Denpasar City, this tourist location can be reached in approximately 60 minutes. This park has been operating since December 2016. It has become one of the most visited tourist destinations. This religious tourism attraction can attract many tourists due to the presence of a relatively clear and spacious pool. Taman Mumbul Sangeh is famous as a place for melukat, a ritual of spiritual cleansing of the human mind and soul. Its function is to remove spiritual impurities within.
Taman Mumbul is managed by a group of Sangeh community, namely Sangeh Traditional Activities (STA). To visit this tourist spot, only a parking fee of Rp. 5,000.00 is charged. In addition, there are also those who sell fish food, so that tourists can refresh while feeding the fish. For 2 packs of fish food, it is priced at Rp. 5,000.00. This price may change from time to time.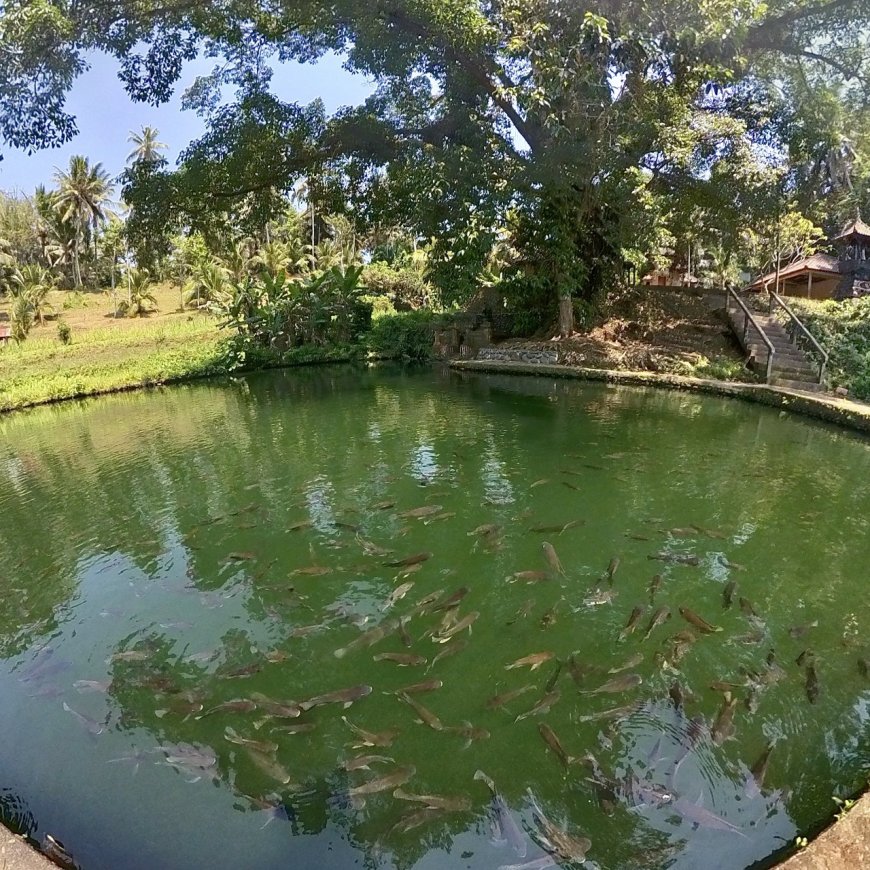 Fishs in Taman Mumbul (Source: Private Collection)
Taman Mumbul Sangeh is a sacred location, because in this park there is a sacred place in the form of Taman Mumbul Temple, where the park is also used as a place for Melasti ceremony for the Sangeh community. In this park there is a pond inhabited by thousands of fish that are ready to welcome visitors or tourists. The spring water at Taman Mumbul is not only beneficial for the irrigation of the local community, but is also believed to be holy water. Until now, it is still used as a place to collect holy water for rahinan or temple ceremonies in the surrounding area.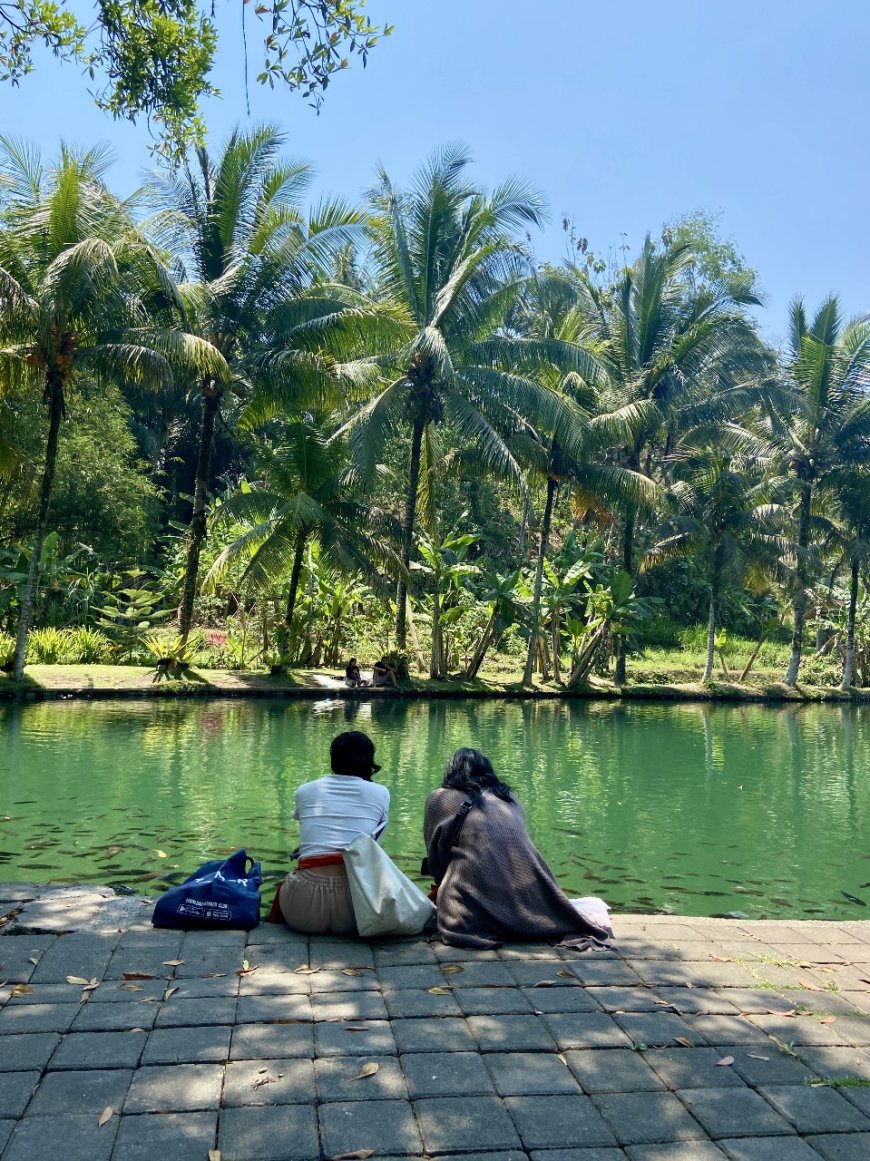 Local Tourists are Enjoying Recreation in Taman Mumbul (Source: Private Collection)
This park is a lush green area. From the southern side of the pool, we can witness the beauty of the pool's panorama and the surrounding area, as well as the shade of the trees that shade a pool. It is guaranteed that tourists will inhale a lot of oxygen, so there is no need to worry about the cleanliness of the oxygen inhaled. This location is very suitable for finding peace or inspiration.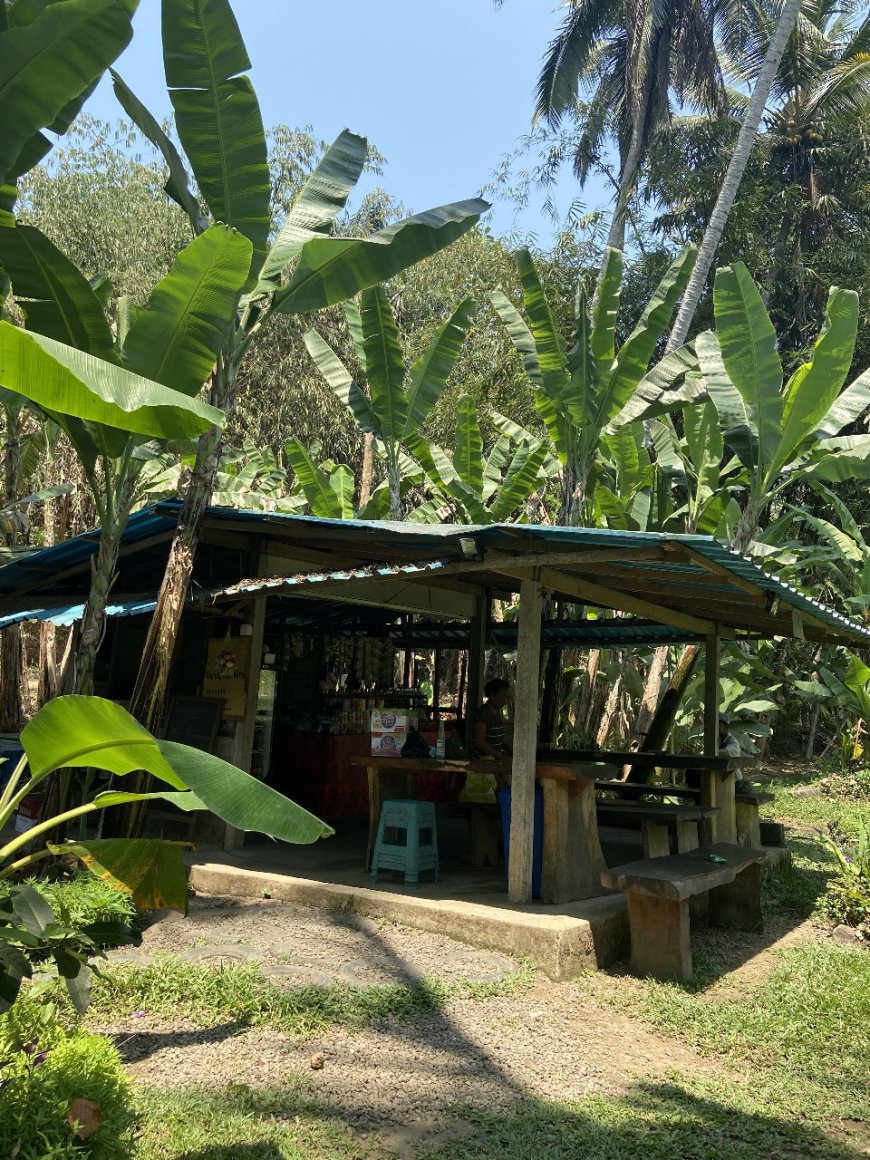 One of the Small Stalls in Taman Mumbul (Source: Private Collection)
This beautiful place makes this place suitable for taking pictures with friends, loved ones, or family. If you want to bring a packed lunch, you can enjoy your packed lunch peacefully around the location. Then, if you don't bring a packed lunch, there are stalls selling a variety of snacks and drinks available at the location.
To get a virtual exploration experience of Taman Mumbul please click the "Click Here To See More" button.