Palasari Dam: A Hidden Natural Beauty
Talking about the beauty of nature on the island of Bali will be endless. So many charms of natural beauty are offered ranging from mountains, waterfalls, beaches and so on. But this time we will discuss the natural beauty of the dam in the western part of Bali, precisely the Palasari Dam.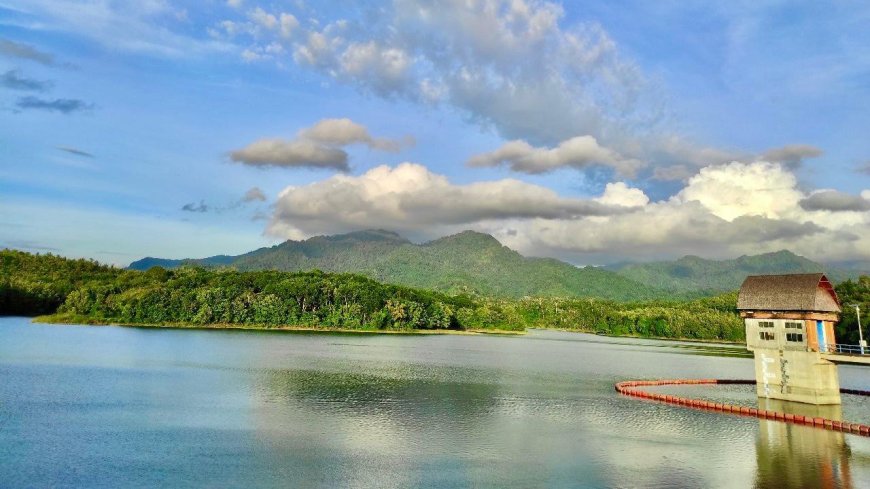 Palasari Dam (Source: Editorial Collection)
Palasari Dam, located in Ekasari Village, Melaya Sub-district, Jembrana Regency, Bali, is the first largest dam on the island of Bali. Although it is an interesting destination, access to this place is quite far from the city center of Denpasar, with a distance of about 116 Km or requires about 3 hours of travel. If departing from Jembrana city center, the trip will be shorter, taking about 40 minutes to drive. Because of this distance, there are rarely any tours or tour packages that include Palasari Dam in the list of tourist destinations.
The dam was inaugurated by President Soeharto on July 23, 1989 and has a total area of about 100 Ha. The main function of this dam is to control floods and as a source of irrigation for agricultural land with an area of around 1,300 hectares. Not only that, this dam provides many benefits for the surrounding community, ranging from the freshwater fisheries sector to a potential tourist attraction.
The Palasari Dam spoils visitors with stunning views. Located in an environment surrounded by trees and hills, the atmosphere around the dam is very cool and soothing. From here, you can also enjoy a wide panorama of the rice fields that stretch around it. In addition to the stunning natural scenery, the Palasari area also has important pilgrimage sites for Catholics, namely the Palasari Sacred Heart of Jesus Church and the Cave of Mary.
Back to Palasari Dam, its natural beauty combining green rice fields, reservoirs and surrounding hills creates a truly enchanting sight for the eyes. This place is perfect for enjoying both sunrise and sunset. The morning atmosphere here is very cozy and peaceful. Local residents often use it as a place to exercise, such as jogging, cycling, and even yoga, making it an ideal place to fill the morning with invigorating activities.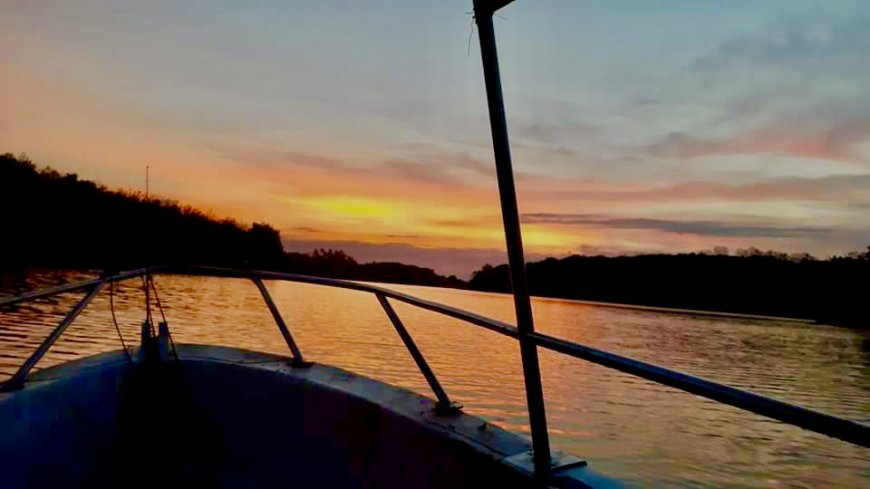 Palasari Dam (Source: Editorial Collection)
The large area of Palasari Dam seems to create a lake-like atmosphere, making it the perfect destination for fishing enthusiasts. Various types of fish are scattered there such as carp, tilapia, catfish, and many more. For a more in-depth experience, tourists can also rent a boat available to explore the dam. With a rate of Rp.10,000 for one person, tourists can already enjoy a 45-minute trip along the dam, looking for exciting experiences in fishing or just enjoying the soothing natural scenery.
Besides the vastness of the reservoir, there is also a large shady area under the shade of the trees, making it an ideal place for gatherings, such as picnics with family, friends or couples. In fact, some people also choose to spend the night here by setting up tents.
On certain days in this place, events such as motor cross and offroad racing are often held by utilizing the forest area there. Usually this event is held on the day before the holiday or new year. This action-packed event always attracts a lot of spectators both local and outside the region, who come to watch it.
In addition, in this dam there are streams of water that are often used by local residents for bathing, washing clothes, and even cleaning vehicles. And there are streams of water that have been processed and filtered naturally so as to produce drinking water that is often sought after by local reside.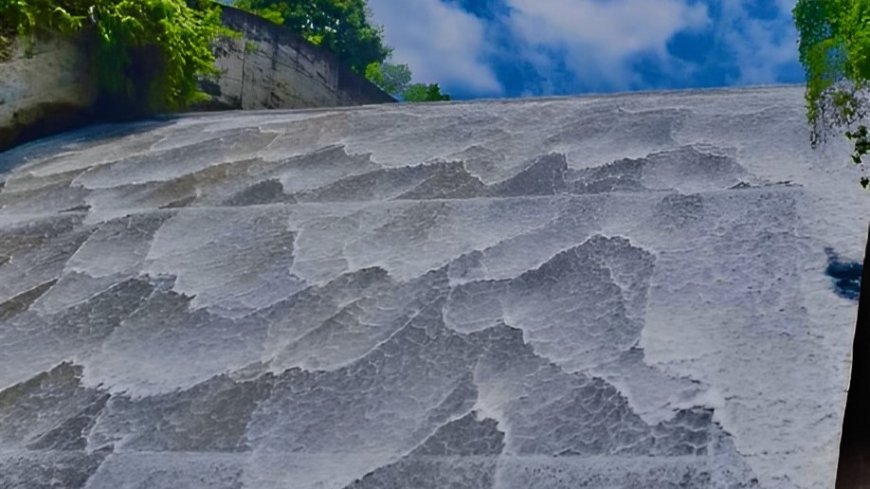 Palasari Dam (Source: Editorial Collection)
However, there are certain times when the Palasari Dam will experience a decrease in water level and reduce its scenic beauty. This usually happens during the dry season. On the other hand, during the rainy season, when the water level of the dam tends to increase until it flows into the river below, and creates a stunning waterfall-like scenic effect. It is at this time that the dam will be more interesting to visit.
The place is instagramable, making Palasari Dam a favorite tourist spot among teenagers. Especially during Galungan and Kuningan holidays, this place will be very crowded by the surrounding community to gather and relax together while enjoying culinary tours at that time.
Although the location of this dam is quite far from the city center and quite hidden, there is no doubt about the charm it offers, so this Palasari Dam can be the right choice to visit if traveling to western Bali.