Nyanyi Beach: A Hidden Paradise on the Island of Bali with a Soothing Atmosphere
Nyanyi Beach is a little-known tourist spot on the island of Bali, a place where natural beauty, tranquility and natural charm gather in perfect harmony. Even though it has nothing to do with singing, the sound of the waves and gentle breeze at Nyanyi Beach can be a "song" that soothes the hearts of visitors. If you are looking for a relaxing and peaceful holiday, Nyanyi Beach is the perfect choice to experience Bali's unparalleled natural wonders.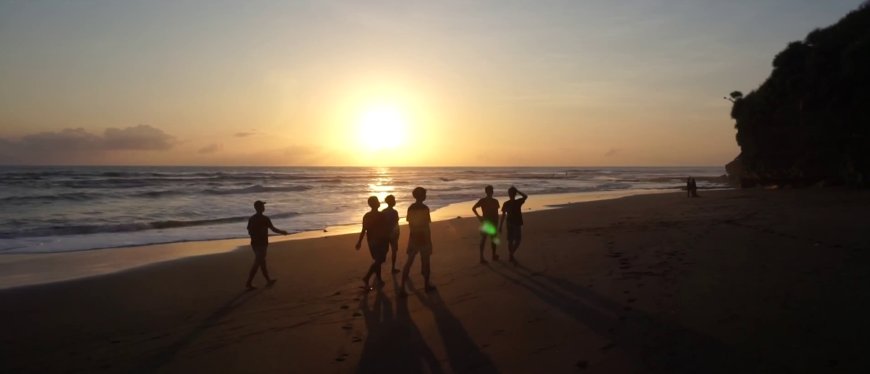 Nyanyi Beach (Source: Editorial Collection)
The island of Bali, the island which is nicknamed the "Island of Paradise" is an island with various tourist objects that amaze the world. Tourist objects in Bali vary greatly, but can be divided into two categories, namely in the form of man-made and natural beauty. Examples of tourist objects in the form of man-made works of art such as the magnificent Garuda Wisnu Kencana statue, tourist villages such as Penglipuran Village which are famous for their cleanliness, and do not forget also temples, namely places of worship for Hindus such as Besakih Temple which is famous for its purity. As for objects in the form of nature, there are several examples, namely mountains such as Mount Agung which is the highest mountain in Bali, lakes such as Lake Beratan which is famous for its beauty, and also hundreds of beaches which each have their own charm.
Because there are so many tourist objects in Bali, of course it will feel incomplete if you don't explore all of these tourist objects while on vacation on the island of Bali. Objects that you should not miss to visit when traveling in Bali are tourist objects that have made Bali famous on the world stage, namely the beauty of its beaches. One of the beaches that should not be missed while on vacation on the island of Bali is Nyanyi Beach. Nyanyi Beach, is a hidden natural paradise with beautiful landscapes that spoil the eyes of its visitors.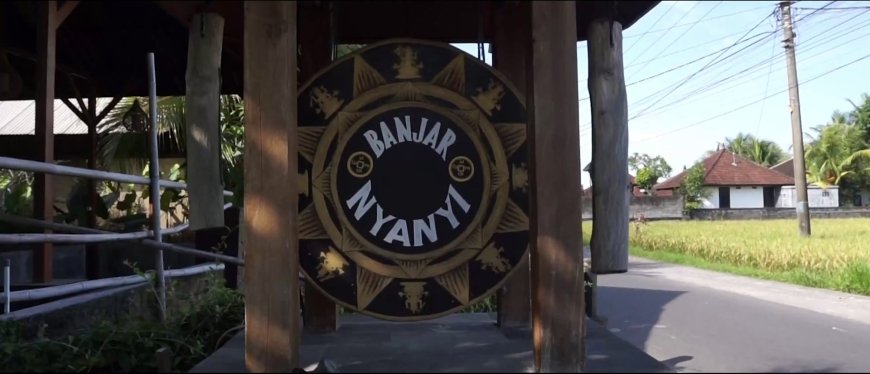 Nyanyi Hamlet (Source: Editorial Collection)
Nyanyi Beach does have a name that is quite unique, the name is exactly the same as the word "nyanyi" which in Indonesian is related to music. But actually the name of Nyanyi Beach has nothing to do with any song or singer, the name of this beach comes from Nyanyi Hamlet, which is the hamlet where this beach is located. Nyanyi Hamlet itself is located in Beraban Village, Kediri District, Tabanan Regency, Bali Province. The location of Nyanyi Beach itself is not too far from the center of Denpasar City, only about 19 kilometers from the city center via Jalan Raya Canggu. If you use a car, the trip will only take approximately 45 minutes.
Nyanyi Beach may not be as famous as other beaches in Bali, such as Kuta Beach, Pandawa Beach, or Sanur Beach, but Nyanyi Beach has its own charm. Because few tourists know about this tourist spot, this beach offers serenity that might be difficult to find amidst the hustle and bustle of the city. The stunning natural scenery around Nyanyi Beach is no less competitive with popular beaches in Bali. The simplicity of this beach also adds comfort to anyone who chooses to visit this hidden natural paradise.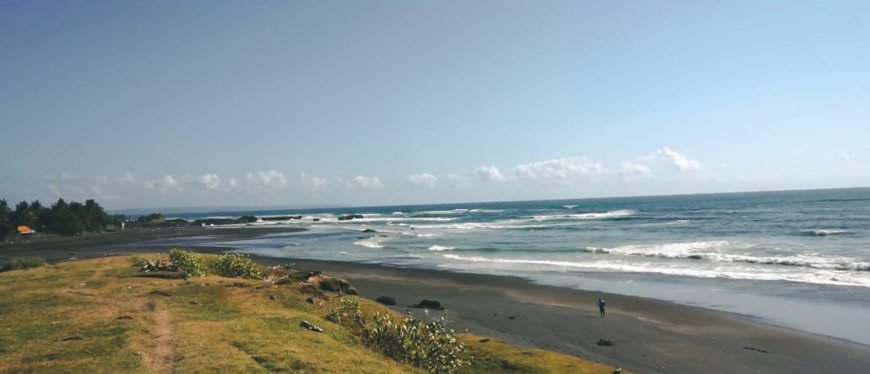 Nyanyi Beach (Source: Editorial Collection)
Nyanyi Beach is a perfect tourist attraction if you want to feel calm. Arriving at Nyanyi Beach you will be greeted with the sound of the waves crashing, you will also feel the warmth of the warm sun hugging your skin. Fine black sand provides a natural massage combined with the beauty of the blue Indian Ocean, creating an exotic atmosphere that amazes anyone who feels it. The beautiful and calm atmosphere of this beach makes it an unforgettable place for tourists looking for peace on the Island of the Gods, Bali.
Apart from enjoying the stunning natural beauty, Nyanyi Beach offers a variety of recreational activities that will make your visit even more memorable. You can spend time exploring the beautiful stretch of beach while enjoying the enchanting beach panorama. If you want to feel the warm touch of the sun, you can sunbathe at Nyanyi Beach. However, there are a few things to keep in mind, especially if you want to keep your body from getting in the sand, you should bring something like beach cloth to put under your body as a mat.
For those of you who are looking for an adventurous sensation, Nyanyi Beach also provides an opportunity to feel the tension that stimulates your adrenaline. You can try surfing or surfing the tempting waves at Nyanyi Beach. The good thing is that this beach is also suitable for amateurs who are just learning to surf because there are several areas with calmer waves, making it easier for tourists to practice surfing.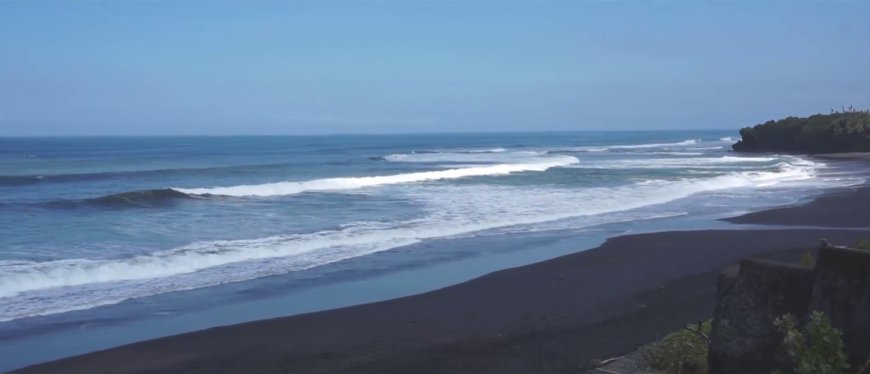 Nyanyi Beach (Source: Editorial Collection)
For photography lovers, of course you can't forget to bring your weapons such as cameras or drones to hunt for stunning photos. The panoramic beauty around Nyanyi Beach will provide a beautiful visual addition to your social media feed, especially if captured from a height using a drone. When exploring the beauty of this beach, you can find the best moments to capture the beauty of Nyanyi Beach, and the most recommended time is during the golden hour, which is just before sunrise or after sunset. With a variety of activities available at Nyanyi Beach, you can experience its captivating natural beauty and create unforgettable memories during your holiday in Bali. Regardless of what you choose to do here, Nyanyi Beach will provide all its visitors with a fulfilling and relaxing experience.
If you want to take a break from the hustle and bustle of the metropolitan area and are looking for a place to enjoy peace and relax your mind, Nyanyi Beach is the perfect choice to fill your holiday time. Nyanyi Beach offers a relaxing recreational experience and one of the other main advantages of holidaying at Nyanyi Beach is that there is no entrance fee that you need to pay to enter Nyanyi Beach. You will only be charged a very affordable parking fee, 2000 rupiah if you bring a motorbike and 5000 rupiah if you use a car, so this trip will not be a burden on your wallet. Nyanyi Beach is a very friendly destination for tourists who want a beautiful natural experience without having to spend a lot of money.